Howard Stern Grills Sharon Osbourne On Her Mid-70s Fling With Jay Leno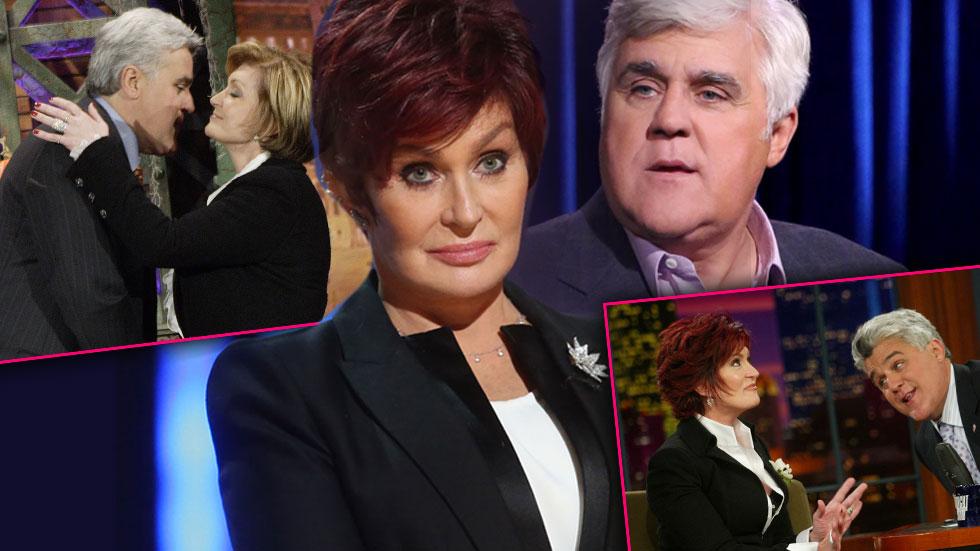 Sharon Osbourne, appearing on The Howard Stern Show Tuesday, dished details about her affair with the former host of The Tonight Show, Jay Leno.
"Talk about when you had sex with Jay Leno, go ahead! I love that story," Stern prodded Sharon, who joked, "Well it only took a minute, so I'll just say, it took a second, that was it."
Asked if she had a pleasurable experience, Sharon said, "F*ck, no, it wasn't long enough" time-wise.
Article continues below advertisement
Stern continued with his X-rated inquisition, asking Sharon, 62, intimate details about the comedian's anatomy, and other bodily functions, but Sharon said "it was so f*cking long ago" she couldn't remember such scant details.
Watch the video on RadarOnline.com (WARNING: Language Is Graphic)
"Now I have to take another look at those kids of yours, now I'm staring to wonder," the King of All Media joked.
Sharon initially came clean about the celebrity hook-up last fall on The Talk, saying that she and Leno hooked up in 1976, when she was a newcomer in America at the age of 25.
"One thing led to another, he came to my house and met me and then we had a little fling," she recalled. "The fling was more fling for me and not fling enough for him."