Robin Roberts Set To Wed Longtime Girlfriend Over Holidays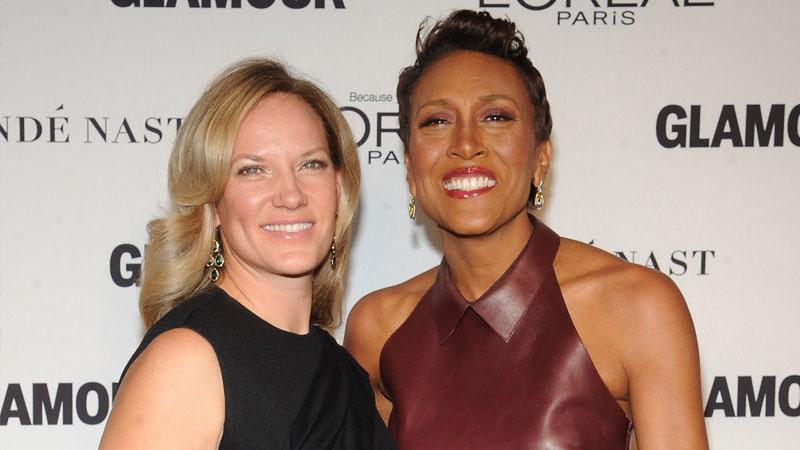 Robin Roberts recently gushed that she's "never been happier or healthier" ­— but she's about to take her joy to another level.
The National ENQUIRER is reporting that the Good Morning America co-host plans to marry her longtime girlfriend Amber Laign, 40, over the holidays!
Roberts, 54, beat breast cancer in 2007, and she also overcame a rare blood disorder that required a bone marrow transplant in 2012. And now that her health and career are back on track, a friend told The ENQUIRER that Roberts is "on top of the world and can't think of anything better than showing Amber how much she loves her by exchanging vows."
Article continues below advertisement
So what will their big day be like? "Expect the wedding to be a quiet affair with family and friends," noted the insider. "But you can bet that Michelle Obama, a close pal, will get an invite and maybe she'll bring Barack along!"
As RadarOnline.com exclusively reported, Roberts gushed that Laign is "the wind beneath my wings" in her new book, Everybody's Got Something.
The two have "been together for nearly a decade," Roberts also revealed in the intimate memoir. "Mutual friends set us up on a blind date. I liked the fact that she had no idea who I was. She rarely followed sports, so she never saw me on ESPN, and her office mates at the time watched a different morning show … ouch!"
Roberts continued, "She's originally from Northern California and is extremely laid-back, no drama, no fuss. The main thing we have in common is positive energy. She sees the good in everyone."
For more on this story, pick up the latest issue of The National Enquirer, on newsstands now.