Found Her King? Queen Latifah's Ex Gal Pal Jeanette Jenkins Is Now Dating A Man – 'It's Stung Queen Pretty Good'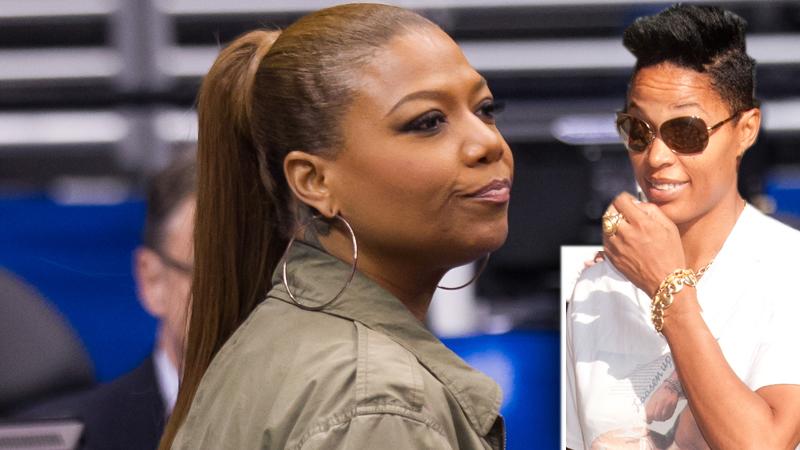 Queen Latifah is reportedly "stung pretty good" after learning that her longtime gal pal and rumored fiancée, 40-year-old personal trainer Jeanette Jenkins, is now in a serious relationship with a much younger man!
"This is the woman at one point she thought she'd end up with for life," a source told The National ENQUIRER, who reported in 2008 that Latifah and Jenkins were "planning a gay wedding" together.
Article continues below advertisement
According to reports, Jenkins is "no longer a lesbian – at least for now," as her new man, a 22-year-old named Johnny, has moved into her Los Angeles home.
Latifah has never officially come out as gay, but did address the topic in an interview by saying, "I don't have a problem discussing the topic of somebody being gay, but I do have a problem discussing my personal life."
Jenkins has insisted she is totally straight.
In 2010, Latifah, 44, and Jenkins were spotted embracing on pal Alicia Keys' yacht following Keys' wedding to R&B artist Swizz Beatz in the Mediterranean.
Then again, in Aug. 2014, Latifah was photographed kissing her rumored "serious" girlfriend, celebrity choreographer Eboni Nichols, 36, while on vacation at a Sardinian resort.
"There's no indication at this point that Eboni is going the route of Jeanette," the insider said to The ENQUIRER, on newsstands now. "She appears more than happy ..."
For more on the relationship switch-up, pick up the latest issue of The ENQUIRER, on stands now!