Royal Hypocrites! William & Kate Blasted For Fooling Americans On Recent Tour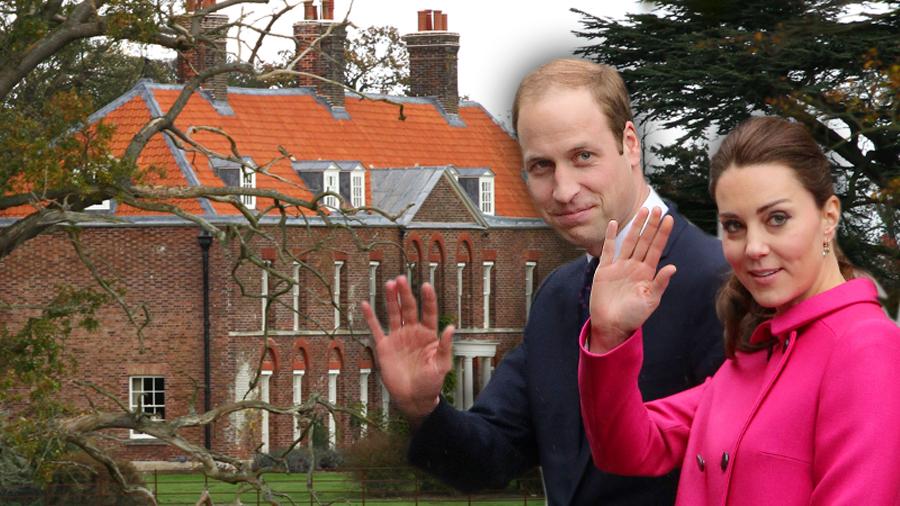 The future King of England and his pregnant wife have been blasted as royal hypocrites for fooling Americans!
During the couple's whirlwind three-day trip to the United States, Prince William preached animal rights and wildlife conservation, telling attendees at the World Bank: "I am determined not to let the world's children grow up on a planet where our most iconic and endangered species have been wiped out."
Article continues below advertisement
But behind the expectant father's defiant declaration is a deep and dark secret, The National ENQUIRER has exclusively learned.
In a shocking act of hypocrisy, William and his 32-year-old wife, Kate, Duchess of Cambridge, flaunt "trophies" at their 20,000-acre Sandringham Estate, including elephant tusks, a stuffed lion, a tiger rug, a rhino head and other exotic animals.
The menagerie of slaughtered animals at the private home of British monarchs since 1862 also includes a stuffed baby rhino and displays of animal heads with antlers.
The revelation comes as a shock since the royal even met with the United States commander-in-chief, President Obama, to discuss illegal wildlife trafficking. As RadarOnline.com reported, Prince William previewed their discussion in an online column, stating the topic is "extremely close to my heart."
"I am honored to have the opportunity to speak at such an influential forum," Prince William wrote. "Wildlife crime goes well beyond just a threat to endangered species but also has impacts on our society, economy and security. It undermines efforts to uphold the rule of law, acts as an agent for corruption, creates a barrier to development and fuels global instability."
Article continues below advertisement
And during his visit to Washington, D.C., on Dec. 9, William announced the formation of a task force to combat animal traffickers and hunters.
"Together, they loot our planet to feed mankind's ignorant craving for exotic pets, trinkets, cures and ornaments derived from the world's vanishing and irreplaceable species," the 32-year-old said.
What's more, the Prince issued a rallying cry to hold "people accountable for their actions!"
But is he including himself in that royal decree?
For more on this story, pick up the latest issue of The National ENQUIRER, on newsstands now.