Exclusive
Pay Up! Oksana To Go After Mel's Money Again In New Court Case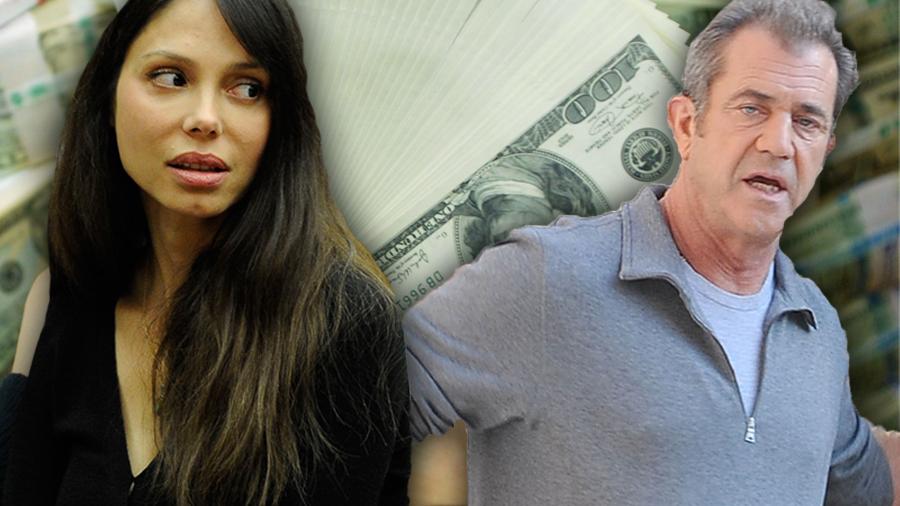 The war is far from over between Mel Gibson and his estranged ex, Oksana Grigorieva.
RadarOnline.com has uncovered legal documents that show 44-year-old Grigorieva is gearing up to do battle with Gibson, 58, over the $375,000 the courts ordered her to pay back to him after breaking the non-disparagement clause of their post-split settlement.
As RadarOnline.com reported, Grigorieva filed for Chapter 13 bankruptcy protection just days before she lost the settlement money by blabbing about Gibson for two minutes during an interview on shock jock Howard Stern's radio program.
Article continues below advertisement
Last winter, the Russian singer appealed the judge's decision, but lost in the California Appeals Court. Now the new documents show a federal court judge has given her the green light to continue her legal battle with Gibson over the $375,000.
However there's one big rub: Gibson was granted a motion to temporarily suspend the case awaiting the outcome of Grigorieva's bankruptcy proceedings — but her lawyers are arguing that the stay should be lifted.
MORE ON:
Oksana Grigorieva
"Relief from the stay…could benefit the bankruptcy estate," the attorneys write in legal documents filed with the court. "Indeed, should Grigorieva prevail on her appeal, she will be entitled to receipt of additional monies under the terms of the parties' settlement agreement — monies which may benefit the bankruptcy estate and Grigorieva's creditors."
Grigorieva turned down a massive settlement from Gibson in 2010, as much as $15 million, stemming from RadarOnline.com's explosive 2010 reports of the Lethal Weapon star threatening to kill her and even punching her in the face.