Exclusive
'Millionaire Matchmaker' Tell-All! Patti Stanger Reveals The Divas & Dating Pros From Her Upcoming Celeb Season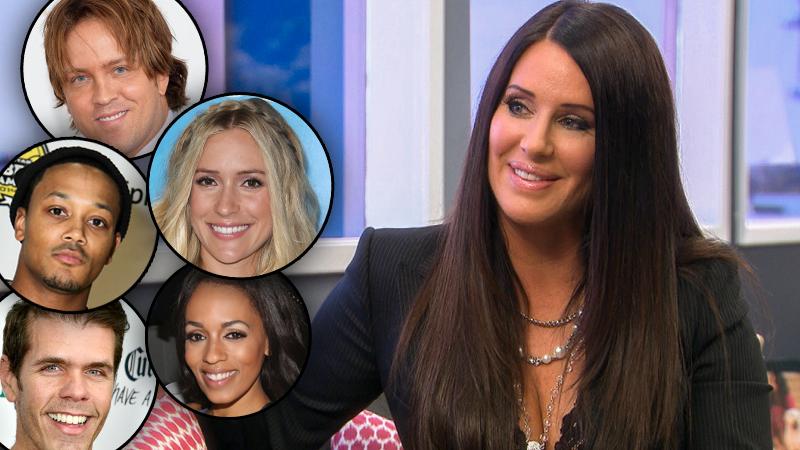 For seven seasons, Patti Stanger has been hooking up couples on crazy dates on her hit Bravo show, The Millionaire Matchmaker. But in Season Eight, Stanger takes on a new type of client: celebrities! Now, Hollywood's cupid is opening up to RadarOnline.com about the familiar faces you'll see on screen this season, and what to expect from their quests to find love.
Celebrities "want love and they're getting fixed up with real people," Stanger tells RadarOnline.com. "Why not show the truth behind the veil and show the world that celebrities are just like everybody else?"
Article continues below advertisement
Indeed, just like with any new client, each celebrity brings his or her own personality — and issues! — to the table.
"Some were divas and some were not," Stanger says. "But the person you would think that would be the most diva was not."
As RadarOnline.com reported, Dina Lohan caused trouble with her antics. And while Stanger didn't discuss that episode, she would talk about her faves.
"Melyssa Ford was my favorite this season," Stanger admits. "She didn't think anyone could ever love her."
Larry Birkhead brings his own problems, too.
"Larry Birkhead was still upset that Anna Nicole died thinking that he did something awful to her, which all he ever wanted to do was really love her," Stanger says. "But then there were fun things, like Lil' Romeo."
Further into the season, Stanger sets up TLC's Rozonda "Chilli" Thomas.
"Chilli was hard because she had a wall up," Stanger says. "She didn't know what to expect and she had a bad experience with her other reality shows. She wanted me to help her."
Article continues below advertisement
"We became really close friends over the episode," Stanger says. "But I was so nervous about disappointing her that I think I was more on edge than she was."
Perez Hilton represented another challenge.
"It was hard setting him up because he knows everyone in West Hollywood and I knew that was going to be my Achilles heel," she says. "But Perez is very open to love. He was actually one of the easiest people to match up."
Stanger also invites other celebrities to join the season as love experts.
"Kristin Cavallari came on as a favor to me and I call her 'the shredder,'" Stanger says. "She tells the story of how she lost Jay Cutler because he was pulling s*** and she broke up with him before Dancing with the Stars and how she gets him back. She's the ultimate shredder."
The Millionaire Matchmaker premieres on Dec. 7 at 9:30 EST on Bravo.