Jenners Gone Wild! Kris Dirty Dances With Her Daughter Kendall In Controversial Video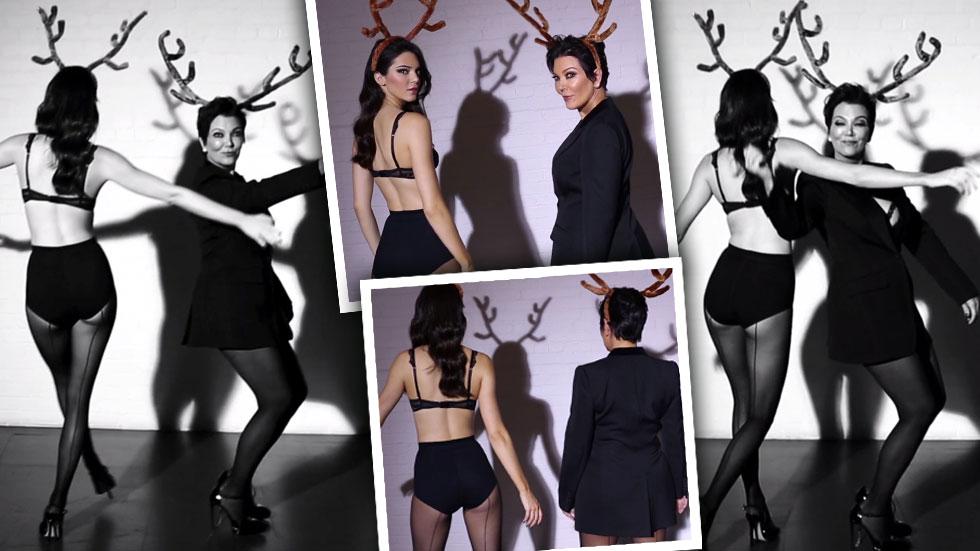 Kris Jenner and Kylie Jenner are giving fans and foes something to talk about this Christmas.
The mother-daughter duo represents Day 23 in a racy video for Love magazine's online Advent calendar.
In the Doug-Inglish directed clip, 59-year-old Kris can be seen frolicking around with Kendall, 19. The women, who are sporting all-black ensembles, put on reindeer antlers and destroy a pink Christmas tree.
Article continues below advertisement
As RadarOnline.com reported, online critics slammed Kris for promoting an earlier video of her 'messed up' daughter that also appeared online.
In that racy clip, the teen can be seen dropping her skirt and dancing suggestively in just lacy black panties and a bra. At one point a man dressed up as Santa Claus takes Jenner over his knee and gives her a good spanking.
"My mom would beat my ass," sneers one commenter on mama Jenner's Instagram feed.
"Isn't it kinda messed up that Kris would post a provocative photo of her own daughter and applaud it?" asks another.
WATCH THE JENNERS' DIRTY DANCING