Exclusive
Once Bitten, NOT Shy! 'RHOBH' Kim Richards Former Friend Lashes Out Against Reality Star – 'She's A Sick Puppy'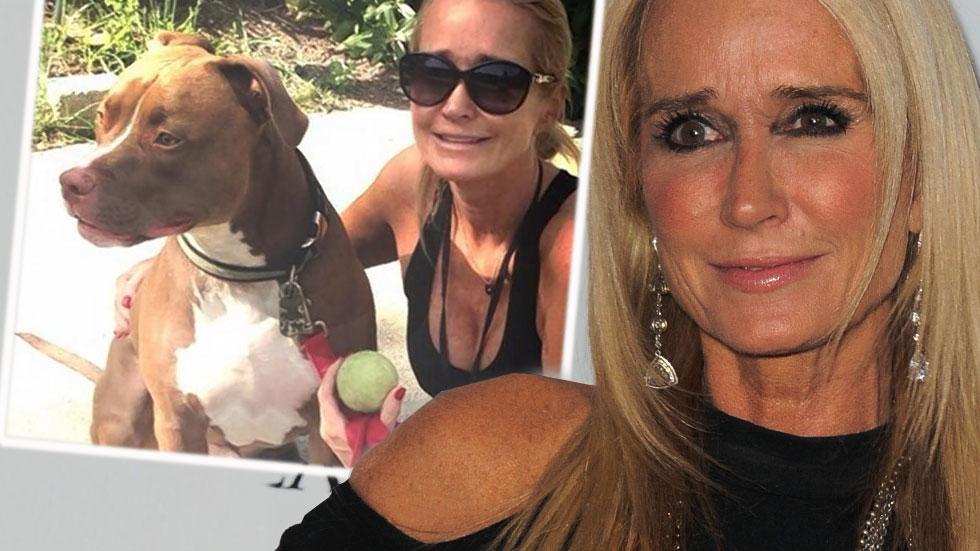 Real Housewives of Beverly Hills star Kim Richards grew up "privileged" and a longtime former friend of the reality star tells RadarOnline.com exclusively, "She hasn't changed a bit!"
"Kim once said to me, 'If you are not somebody, than you are nobody,'" says Kay Rozario, the 80-year-old former family friend who is now suing Richards after being mauled by her pit bull Kingsley in March.
"When she said that, I decided that I didn't want anything to do with her ever again," adds Rozario.
Article continues below advertisement
"I have known Kim since she was in a private school in Encino. My daughter went to the same school and they were best friends," Rozario says.
"She is the same person that she always has been. She only calls people when she needs something," she says.
"Kim is a sick puppy. If you are in TV and you are on every week, nobody ever says no to you."
"But Kyle does not act like this and neither does Kathy," Rozario says, referring to Richard's two famous sisters, Kyle Richards, 45, and Kathy Hilton, 55.
According to Rozario, when she went to stay with the Richards, 50, in March, "Kim wanted me to come in because I hadn't seen her for a while and so when I went to stay with her."
As Radar reported, Rozario is now suing Richards for "Negligence, Statutory Strict Liability based on California's Dog Bite Statute, Negligence per se, Intentional Misrepresentation, Intentional Infliction of Emotional Distress, Negligent Infliction of Emotional Distress, Fraudulent Concealment and Conspiracy to Fraudulently Conceal" after the vicious attack left her with numerous injuries and several wounds that required stitching.
Article continues below advertisement
"I am covered in blood and I am laying on the floor and I couldn't get up and Kim told everyone 'do not call 911,'" Rozario claims.
"When an ambulance came, they asked me if I wanted to call animal control and I said, 'no Kim is going to do it' because I really believed that she was going to," Rozario tells Radar.
"Any normal person would call animal control to get rid of this animal, but instead she was laying on the floor playing with pit bull."
"I am so angry and I think that the dog should be put down because it has attacked several people now. As long as that dog is alive, Kim will get it back."
Do you think that Kim Richards should apologize to Kay Rozario? Let us know in the comments below.