Exclusive
Brainless Beauty? Kim Kardashian Text Analysis Reveals She Writes At Fourth Grade Level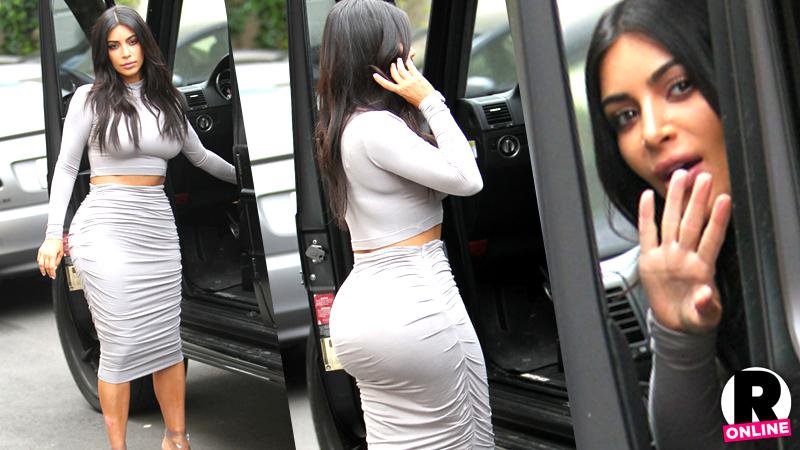 It's a good thing that you don't need a master's degree to be a star of Keeping up with the Kardashians! On Friday, Kris Jenner shared an email that she got from her not-quite-valedictorian daughter, Kim Kardashian, 34, and RadarOnline.com can exclusively reveal that according to readability standards, it was written at a level consistent with a fourth-grade education.
Unsurprisingly, the 59-year old fame-hungry momager took to her Instagram Friday to let everyone know that she had attended the prestigious Hollywood Reporter Women in Entertainment breakfast. However, when including a snippet of her favorite daughter's message regarding her choice in fashion for the event, she also let the world in on how eloquent her role model spawn really is — or isn't.
Article continues below advertisement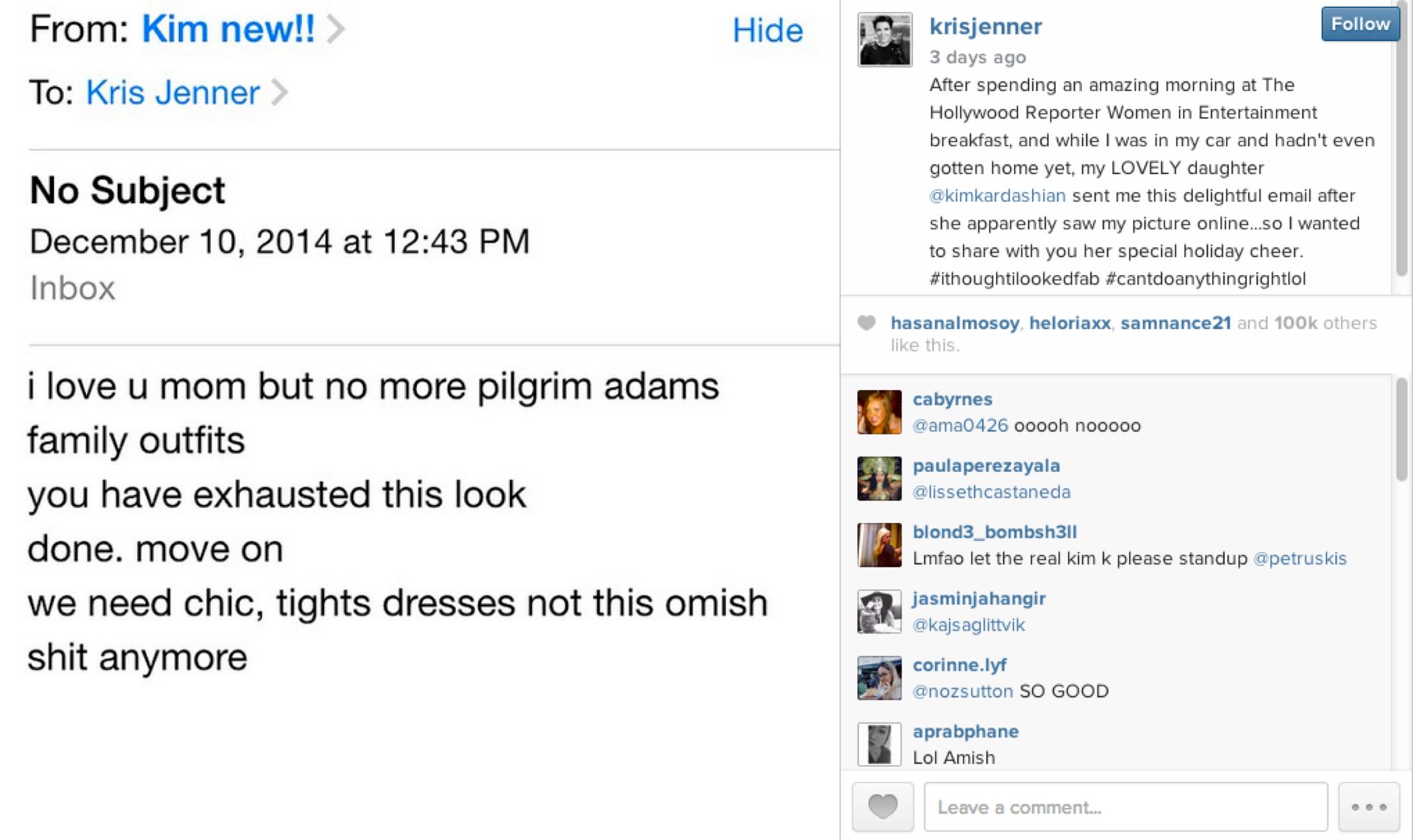 'I love u mom but no more pilgrim adams family outfits you have exhausted this look done. Move on we need chic, tights dresses not this omish shit anymore." Kardashian writes, misspelling both the "Addams Family" and "Amish," and missing out on lots of punctuation.
After thousands of people read Kardashian's text, Radar plugged it into a Readability analyzer, which calculated that the beauty may be all woman on the outside, but on the inside has the brain of a fourth-grade elementary school student — at least when it comes to writing emails on the fly.
Are you surprised to see Kim's email writing skills? Let us know in the comments below.