Kim Kardashian Reveals Major Cleavage In Instagram Pic Promoting New Eyelash Serum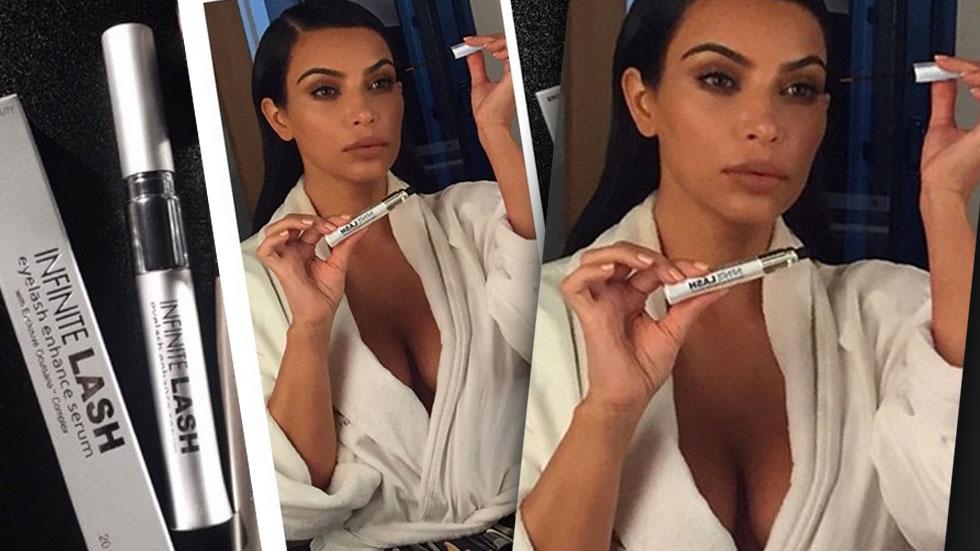 In an effort to promote a new brand of eyelash serum, Kim Kardashian distracted the world with her assets. Again.
The reality star was photographed getting "dolled up," sporting a suspiciously plunging white robe that accentuated her chest. She posted the photo to her Instagram, keeping the focus on her new beauty product: "been using @infinitelash and I'm in love! #teamhealthylashes #infinitelash."
Article continues below advertisement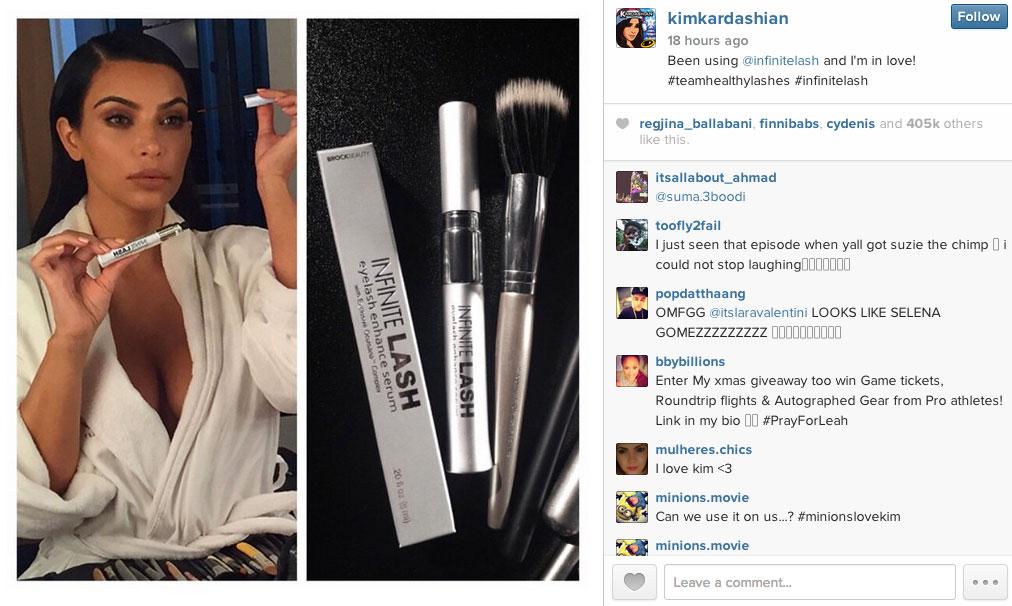 As for the "eyelash" photo, the flash of cleavage is no surprise. Though this may not have been a mistake after all. For all we know, Kim's mastered the art of appealing to both male and female audiences!