Breaking The Scales! Kim Kardashian 'Gorging On Food' After 'Dieting Hard' For Nude Paper Magazine Shoot – Experts 'Weigh In' As To Why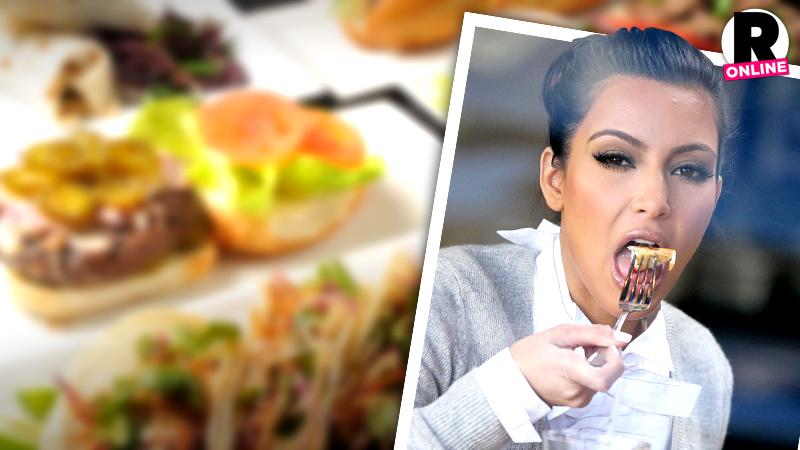 After Kim Kardashian shared her nude photo shoot for Paper Magazine with the world, she's been celebrating in the most delicious way she knows how. According to a new report in The National ENQUIRER, the Keeping up with the Kardashians beauty has been inspired to "gorge on food!"
When comparing photos from before the shoot took place to now, experts believe that the 34-year-old reality star "started gaining weight during the photo shoot and continued to chow down in a bid to deal with her stress-filled life," The ENQUIRER reported.
Article continues below advertisement
But what could possibly cause Kardashian so much stress?
Dr. Gilda Carle, a celebrity relationship expert, told The ENQUIRER that "living under the same roof with her controlling momager, Kris Jenner, 59, could feed Kim's frustration and lead to overindulging."
"When people are frustrated, they process their anger at not being in control by eating more, by chewing, by masticating," Dr. Carle said. "Using your teeth (is) a way of biting off somebody else's head!"
However, Dr. Carle suggests that "maintaining her beautiful body" while being married to husband Kanye West, 37, could also be a factor that contributes to her stress.
"Kim might think that she can stuff herself since she's married and doesn't have to work as hard to attract someone from the opposite sex," Dr. Carle told The ENQUIRER.
"They work very, very hard at not eating or eating very, very minimally, so every ounce of fat does not show," she said. "There is so much stress on people like this not to show an ounce of fat, to not show a stretch mark."
Article continues below advertisement
According to nutritionist and healthy lifestyle expert Lisa DeFazio, it is also the stress over the shoot itself which could have caused her overindulgence.
"Typically, when celebs are getting ready for a photo shoot, they diet hard and work out hard, (and afterward) they relax and eat more," said DeFazio.
"Kim tweets about her diet struggles and she loves food, DeFazio told the magazine. "Chances are that she's indulging."
Do you think that Kim Kardashian looks noticeably larger than in the Paper Magazine spread? Let us know in the comments.