Kim Kardashian: My Post-Baby 'Paper' Body Is Best I've Ever Had, Used Hair Oil To Grease Up For Pics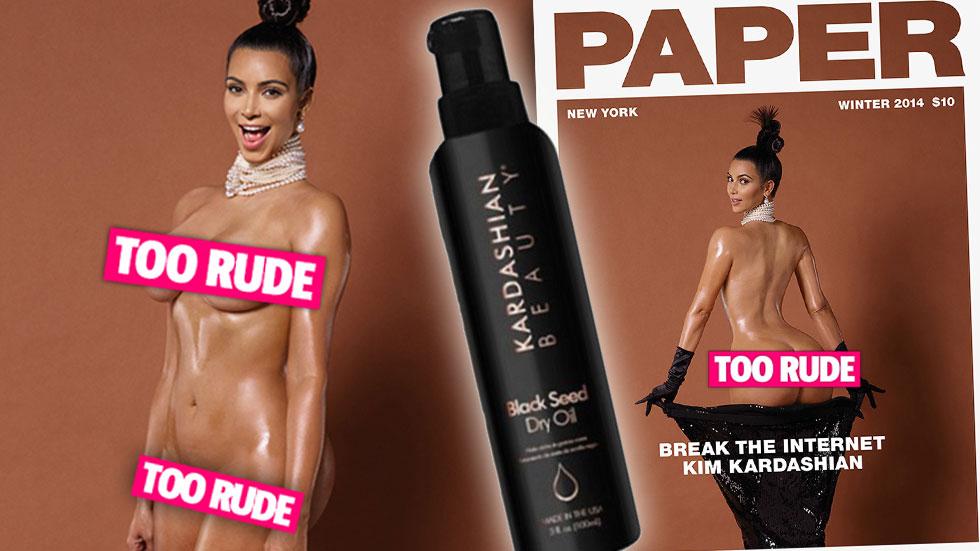 A week after her fleshy Paper magazine shoot nearly broke the internet, Kim Kardashian, speaking with Australian radio outlets Thursday, explained her motivation behind the risqué set, and the special ingredient that gave it a slicker, sexier look.
Kardashian, 34, told Australia's 2DAY FM she was "confident" enough about her curvy physique to get in front of photographer Jean-Paul Goude's lens in her birthday suit for the shoot, which took place during Paris Fashion Week in September.
Article continues below advertisement
Kardashian bragged she has "an even better body after having the baby than I did before," adding that the shoot was strategically timed, as she eventually plans on having another child with husband Kanye West.
Kim called the shoot "just a little token before I have to go through" the rigors of pregnancy a second time.
Kim, in a separate interview with Fifi and Dave on Fox FM, said that the stunning tan slick her body glistened with in the viral photos came from a glob of Kardashian Beauty hair oil that was generously applied by her longtime makeup man, Mario.
"We've worked together for over seven years now," she said, "so I felt really comfortable with him."
Watch the video on RadarOnline.com
Kim also reflected back on her considerable weight gain during her first pregnancy, chalking it up to "a few medical difficulties" and pregnancy cravings in the form of "the 10 boxes of Krispy Kremes" she'd routinely indulge in.
The socialite, in Australia on a promotional tour for her new perfume Fleur Fatale, told 2DAY FM she's "going to try to control" her diet better the next time she's pregnant.