Exclusive
Love Triangle? Kendall Jenner Caught In The Middle Of Justin Bieber & Selena Gomez Split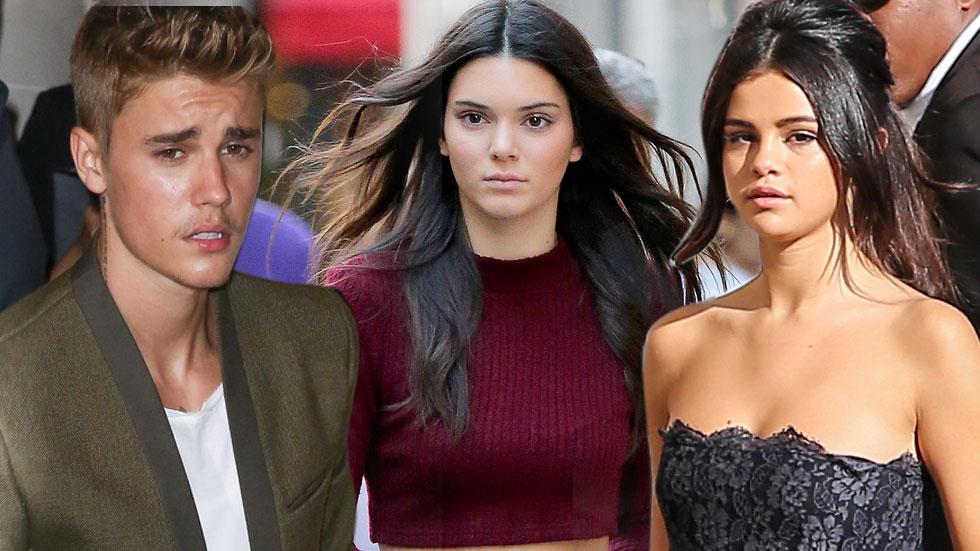 Kendall Jenner and Selena Gomez are on again as friends, after Gomez distanced herself following rumors Jenner had hooked up with Justin Bieber this spring. And RadarOnline.com has learned that despite the fact that Gomez now knows the fling never happened, Jenner's closeness with Bieber is still causing issues.
A source close to the 22-year-old "Come and Get It" singer tells Radar exclusively, "Despite the fact that people assume Justin and Kendall have hooked up, they have not. They are legit best friends and Selena knows this."
Article continues below advertisement
"Selena initially thought that they were having an affair and told Justin to stay away from her," the insider says. "She eventually realized that was not going to happen though."
In fact, Bieber is still hanging out with Keeping up with the Kardashians star, as they just celebrated mutual friend Hailey Baldwin's 18th birthday together, along with the 19-year-old runways model's younger sister, Kylie Jenner.
http://instagram.com/p/vsdt2RHGin/?modal=true
Although Gomez was recently unfollowed on her ex's Instagram, and released a sappy song about their toxic love, the source insists that the former couple "still talk and text every day."
As Radar previously reported, "Everyone is really sick of hearing the same old story with Selena and Justin," according to a source. "She gets back with him, he lies, he gets caught, she gets upset and then tries to make him jealous. She really needs to let it go."
And according to the source, Jenner feels caught in the middle of their turbulent relationship.
"Everyone who knows Kendall well knows that it really bothers her," the source says.
Do you think that Justin Bieber and Kendall Jenner are actually hooking up and perhaps, Selena Gomez, is the one being played? Let us know in the comments.