Bumpin' It: Keira Knightley 3 Months Pregnant With 1st Baby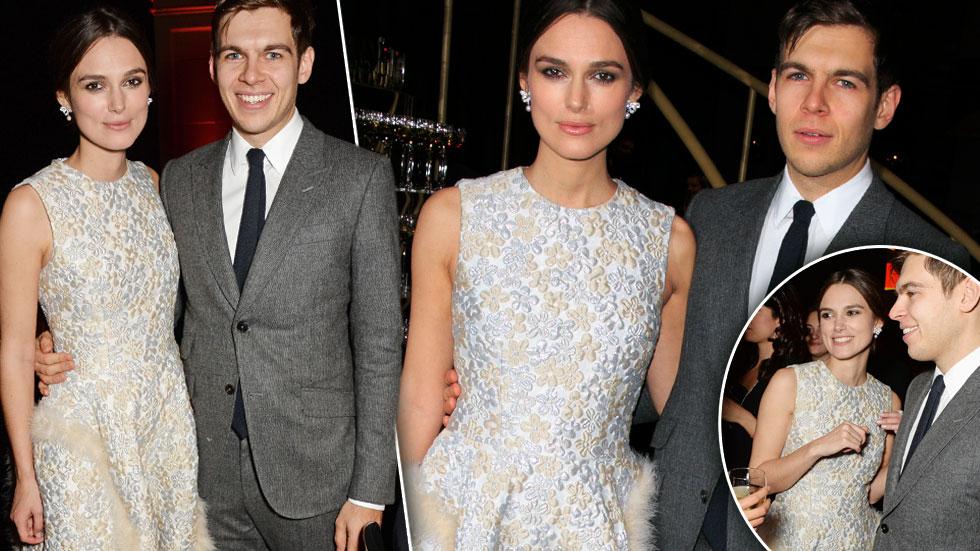 Keira Knightley and musician husband James Righton are expecting their first child, as the actress is three months pregnant, the NY Post reported, quoting multiple sources.
The Imitation Game beauty refrained from drinking at Sunday's Moët British Independent Spirit Awards, according to the paper.
The talented actress "and her stylist have been putting together looks that hide her growing bump," Star reported last month.
Article continues below advertisement
The Anna Karenina star, 29, told Vogue last year that she wouldn't let being a mom keep her away from the camera.
"Would I want to be a stay-at-home mother? No," the English beauty said. "On the other hand, you should be allowed to do that, as should men, without being sneered at."
The actress and 31-year-old Righton, a member of the band the Klaxons, wed in May 2013 following a two-year courtship.