Exclusive
Behind-The-Scenes Backlash! Kathy Griffin Slammed By 'Fashion Police' Haters: Star Has 'No Sense Of Fashion' & 'Will Never Replace Joan!'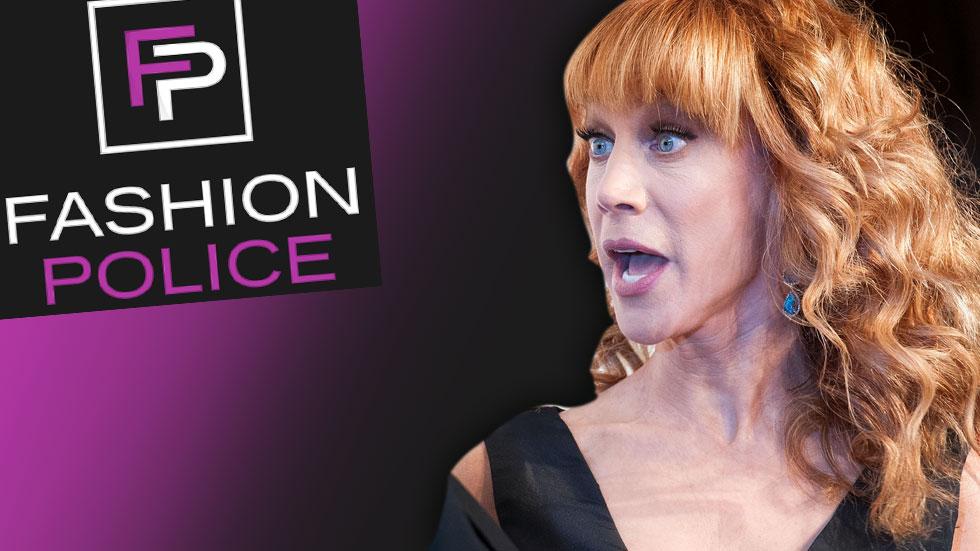 Weeks before Kathy Griffin debuts as the new host of E!'s Fashion Police, the verdict is already in — and fans think she is not hot! RadarOnline.com has learned that ever since the announcement that Griffin would be replacing the late Joan Rivers on set, the star has been slammed by an "awful" backlash that gets worse every day!
Two months after the legendary comedienne Rivers passed away on Sept. 4 at Mount Sinai Hospital in NYC from complications during surgery, "People are tweeting Kathy things like 'you will never be Joan,'" a friend of Griffin tells RadarOnline.com.
Article continues below advertisement
"She is also hearing that she has no sense of fashion," the source continued. "But she doesn't have to! She has an eye for what's hot and Kathy is sarcastic and honest — just like Joan."
What's more, as RadarOnline.com was first to report, the 54-year-old redheaded comedienne was handpicked by Joan's daughter, Melissa Rivers, to co-host the show. "It's what her mother would have wanted," a source said at the time.
"Joan loved Kathy," the friend adds. "There were not many people in the world that could make Joan laugh, but Kathy definitely could."
Griffin will join Kelly Osbourne, 30, and Giuliana Rancic, 40, who will return to the panel along with another new face, celebrity stylist Brad Goreski, 34.
Rivers, 46, is the executive producer for the show that will begin airing in 2015 and released a statement that said, "Kathy just feels right and Brad brings a fun, new voice to join Giuliana and Kelly in this ensemble. I'm excited to see where this panel takes the series my mother so adored in this next incarnation."
Do you think that Kathy Griffin and Brad Goreski will make good co-hosts for Fashion Police? Let us know in the comments below.