Justin Bieber Spotted With Hailey Baldwin, Tweets About A 'Break'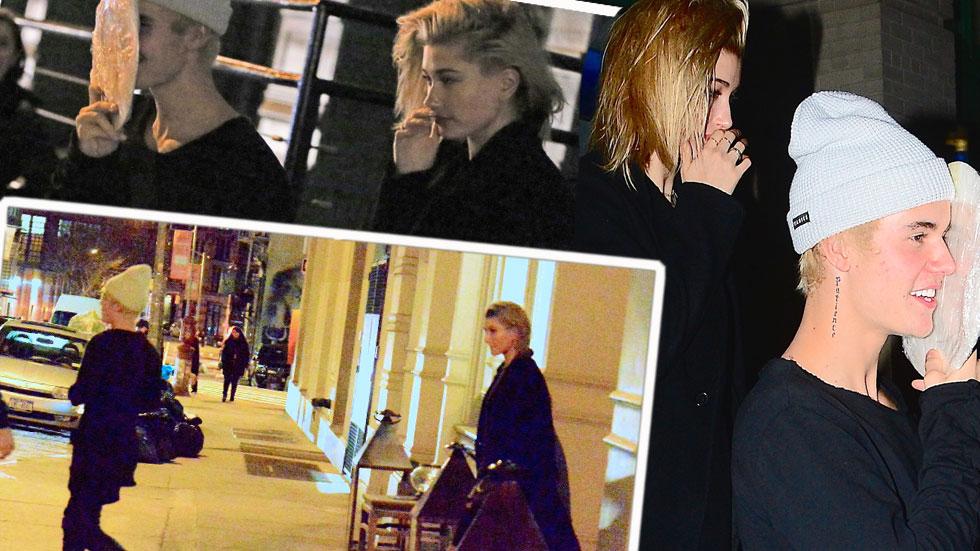 Justin Bieber is quite the mystery man. After being spotted in NYC with his rumored girlfriend Hailey Baldwin, the singer tweeted about taking a break.
"My break is for a reason. U will soon see thank u for your patience," Bieber wrote on Saturday and linked to a glossy photo of himself on Instagram. It's not clear if he means a break from social media or possibly the public eye.
Bieber, who showed off the new jet he got for Christmas on Instagram, didn't mention his dinner date with Baldwin. However, she posted a cryptic message around the time they were together saying, "oh that I might have my request, that God would grant what I hope for."
Article continues below advertisement
Baldwin and Bieber both insist they are just good friends and have denied dating rumors. "I've known him since I was so young - since I was like 13 - and we've just been good friends over the years. We have just stayed close, and there's nothing more to it than that," said Baldwin. Perhaps 2015 will lead to something more!