Exclusive
Brokedown Palace? Joe And Melissa Gorga Nix Plans To Build Their Dream Home, Move Back Into Old Pad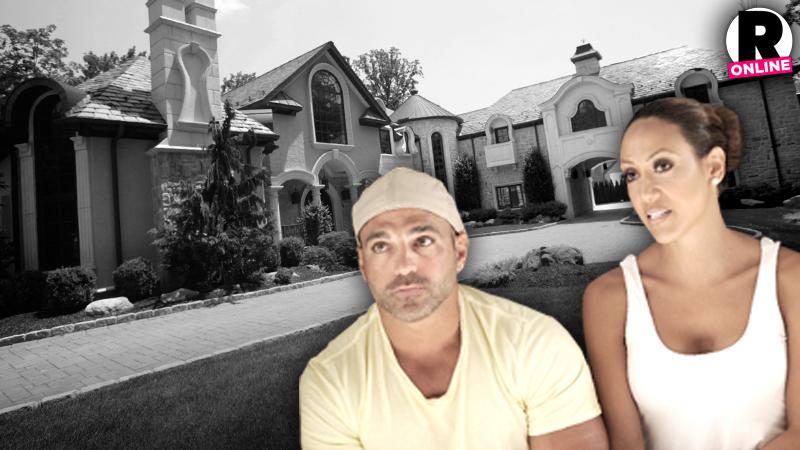 Joe and Melissa Gorga are home for the holidays. The couple boasted about building their dream home in January, but RadarOnline.com has learned that they're now selling the Franklin Lakes lot where they had already started construction, and have moved back into their dilapidated Montville mansion.
The couple entered the Montville mansion into a lease to purchase agreement with New Jersey businessman Kai Patterson in 2013, and started construction on a new house of their own. But the tenant later claimed to have discovered thousands of dollars in repairs were needed when he employed his own home inspection, as originally reported by Radar.
Article continues below advertisement
While they were renting a smaller house, Joe attempted to evict Patterson based on non-payment of rent, which the judge denied. And now that Patterson has packed up and moved out, they've been forced to pay the mansion bills themselves.
Now, the property where they had planned on erecting their next McMansion is on the market for $1.2 million. According to the listing posted about one month ago, the new landowner can build a European Tuscan villa with "celebrity designs."
"Plans already available and foundations is completed, just waiting for you to have brand new construction! All permits have been obtained including pool. Don't miss this chance or opportunity for a customized new construction masterpiece…" reads the listing.
Neighbor Alex Glushanok told Radar that the Gorgas introduced themselves to residents in the exclusive nabe and informed them that they'd be filming on the quaint street. But in the last couple of weeks, construction had suddenly stopped, he noted.
Article continues below advertisement
"We're anticipating what is going to happen," he told Radar. "We don't want there to be disruption with trucks, traffic and cameras. But nobody asked our permission so there's no point worrying about it now."
Now, it looks like the neighbors won't have to worry at all, considering Melissa has already started posting photos on Instagram of her children at their old abode.
"There is NO place like home especially for the holidays," she wrote, adding "#happiness #family #neverleavingagain #nobeavershere," making a reference to Kai's claims that there were beavers living in the walls.
http://instagram.com/p/v37adYJC5I/?modal=true
http://instagram.com/p/wND7xYJC6W/?modal=true
This isn't the first extravagance the Gorgas have had to give up as of late. Just a few months ago they also had to turn in their Bentley because it was too expensive, as Radar reported exclusively.