Joan Rivers Named Daughter Melissa Estate Executor In Her Will, Left Money To Multiple Charities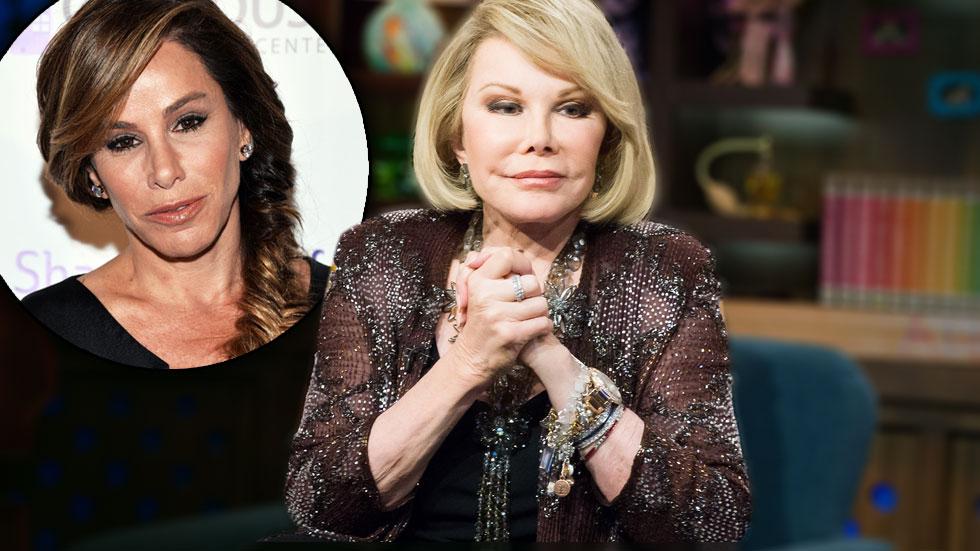 The late Joan Rivers, in her will, named her daughter Melissa Rivers the executor of her estate, and requested an undisclosed amount of her reported $150 million fortune be donated to a variety of causes, from cystic fibrosis to guide dogs.
Melissa, who was extremely close with her mother, was granted "the broadest and most absolute permissible direction" to disperse funds in the will, filed in New York State Surrogate's Court.
Article continues below advertisement
Among the charities Joan named included Guide Dogs for the Blind, Jewish Guild Healthcare, the Cystic Fibrosis Foundation, the Jewish Home and Hospital Foundation in Manhattan, the Jewish Guild for the Blind in Manhattan, the Simon Wiesenthal Center and God's Love We Deliver, a New York pantry Rivers raised money for when she competed on Donald Trump's Celebrity Apprentice.
Rivers requested business manager Michael D. Karlin and interior designer Robert Higdon serve as co-executors of her living trust.