'The Problems Are Escalating': New Details In Family Friction Between Jill & Jessa Duggar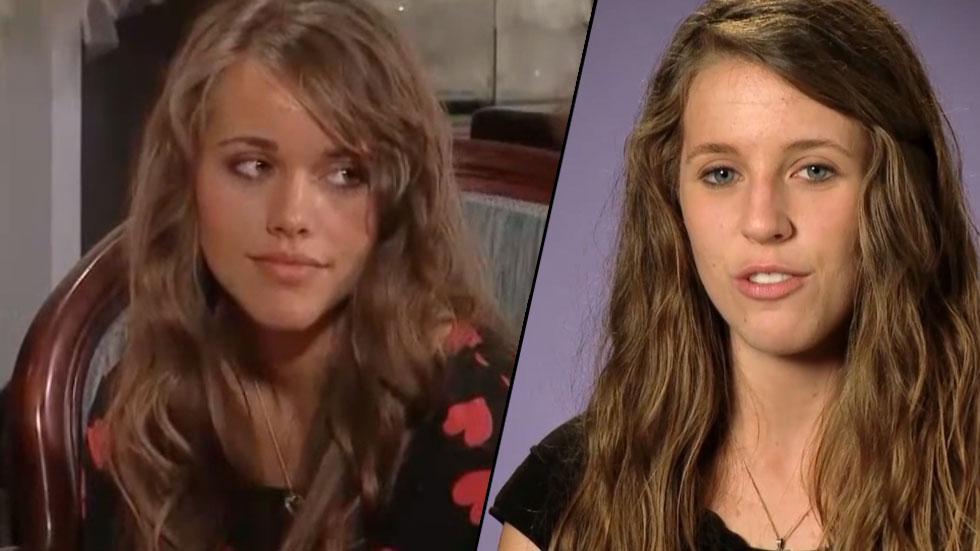 Despite the happy-go-lucky front they presented earlier this week, the "major tension" between Jill and Jessa Duggar continues, so much so that an insider predicts the sisters will "have to sit at opposite ends of that long table during Christmas dinner."
The insider tells Star that the ongoing rift between the sisters — both in the limelight for their recent weddings, along with 19 Kids and Counting's surge in popularity — continues to grow.
Article continues below advertisement
"This has been brewing, and now that the girls and their marriages have become a bigger focus of the show, the problems are escalating," the insider said.
The insider said that the longstanding sibling rivalry and personality clash between the two — Jill, 23, is considered the family's golden child, while Jessa, 22, is known for her sarcasm — has been intensified by the spotlight.
"Jessa resents that Jill is her parents' favorite, and she's pulling away from the family," the insider said. "And Jill doesn't approve of the choices Jessa is making."
One such choice, the insider said, was Jessa's decision to wed far away from the family's normal place of worship, Springdale, Ark.'s Cross Church.
"Jessa is able to live for herself now, without the crazy rules — and she is learning who she wants to be — but Jill stayed pretty much the same when she left home," the insider said.
As RadarOnline.com previously reported, the sisters' social media pages have indicated problems, as Jill follows most of her relatives — but not Jessa and her husband, Ben Seewald. While Jill's husband Derick Dillard does follow Ben and Jessa, neither of them have repaid the favor.
Earlier this year, Jessa told Penn Live that the public always approaches her with the false idea that the Duggar family always gets along without a hitch.
"People always ask us 'Do you have any problems? Do you all ever fight? Are you normal?'" Jessa said. "Yes, we are."