Duggar Family Feud! Twitter Trail Indicates Possible Bad Blood Between Jill & Jessa Duggar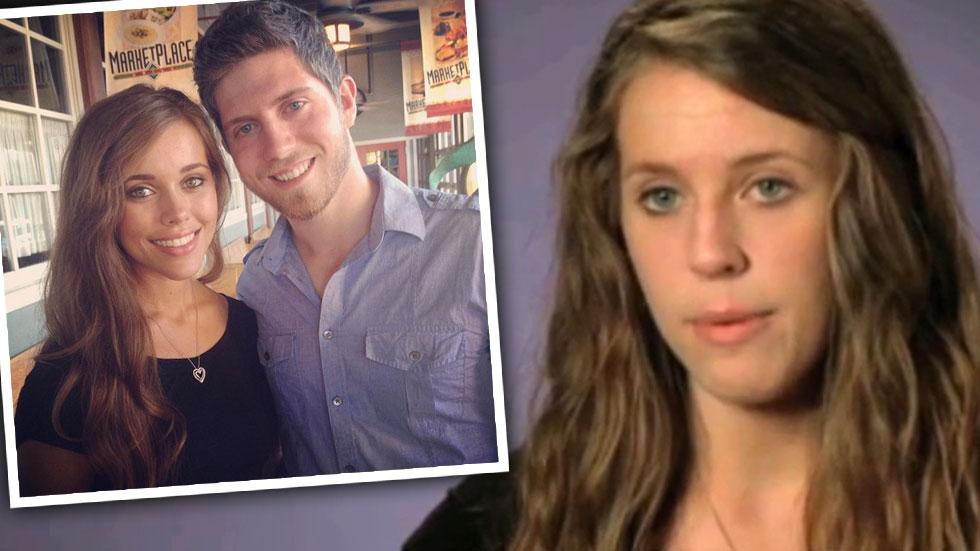 With 19 brothers and sisters, it's only natural there'd be some element of sibling rivalry in the Duggar family, and a look at the family's individual Twitter profiles indicates Jill, 23, and Jessa, 22, might not not be seeing eye-to-eye these days.
Newlywed Jill, who's expecting her first child with husband Derick Dillard, follows most of the family on the social networking site — but not fellow newlywed Jessa or her husband, Ben Seewald. (Perhaps their unending PDA is too much to see in her stream?)
Article continues below advertisement
Despite the digital slight, Jessa does follow her sister Jill.
While the two have made nice on TLC's official blog in support of the hit reality show — Jill wished Jessa a happy birthday Nov. 5 — the network would probably not be keen on anyone throwing shade on their turf under any circumstance.
In the past, Jessa has been singled out for not being the best sister, as one story in the family's book, Growing Up Duggar: It's All About Relationships, tells the tale of Jessa torturing Jana by kicking her when mother Michelle forced the two to work out their differences by sharing a bunk bed.
Jana, trying to put an end to the contentious situation, gave Jessa a jewelry box, though admitted it was hard to part with the heirloom -- "especially to someone I wasn't happy with."
Jessa acknowledged to Penn Live earlier this year that her relations with her siblings haven't always made for smooth sledding.
She said, "People always ask us 'Do you have any problems? Do you all ever fight? Are you normal?' Yes, we are."
19 Kids And Counting airs Tuesdays at 9/8c on TLC.
Watch: Michelle Duggar Says: 'I'd Love A 20th Child!'