'So Blessed To Call You My Sister': Tension Thaws As Jessa Duggar Heaps Christmas Love On Jill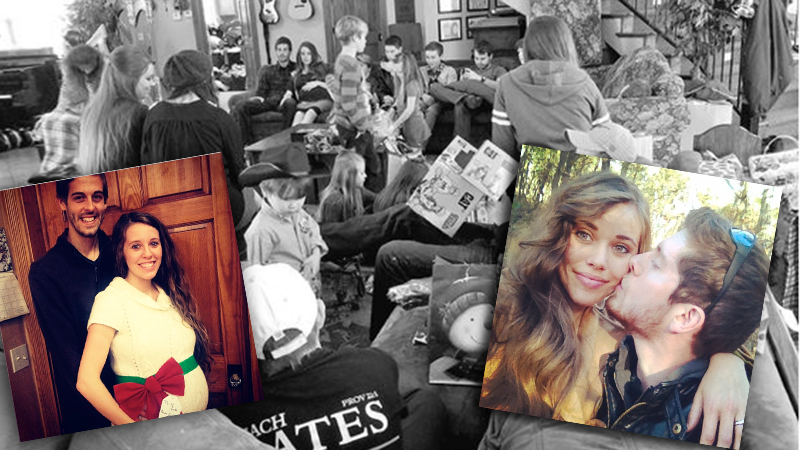 After a rocky holiday season filled with slights and snubs, Jessa Duggar went out of her way to set aside her differences with sister Jill as the devout Duggar family celebrated the Christmas holiday Thursday.
Days after Jill finally began following her on Twitter, Jessa posted one of her wedding pics alongside Jill, writing, she's "so thankful for this sweet girl!
"Jill, you're such an amazing example to me of what it means to be a loving wife! I love you so much!! So blessed to call you my sister."
Article continues below advertisement
Both sisters were full of holiday cheer as they took to Instagram on Thursday to commemorate their first holidays as married women.
http://instagram.com/p/xCuPMUjfm9
Jessa, posting to an image of her husband Ben Seewald, wrote she was "so blessed to be married to this wonderful man" and "excited to be sharing our first Christmas together married!!!!!"
Jill posted a baby bump-baring picture of herself and her new husband Derick Dillard, writing, "As we rejoice in the celebrations around the birth of Jesus Christ, we thank God for our precious little gift!"
http://instagram.com/p/xDdlWOLsyY
Derick, posting a holiday pic of himself and Jill, wrote that "this has been the best Christmas, especially since we're man and wife now."
http://instagram.com/p/xDob9LmCXa/