Exclusive
Jenelle Evans Reveals Her Baby Son Kaiser Is Sick — 'Why Can't Anyone Help Him?'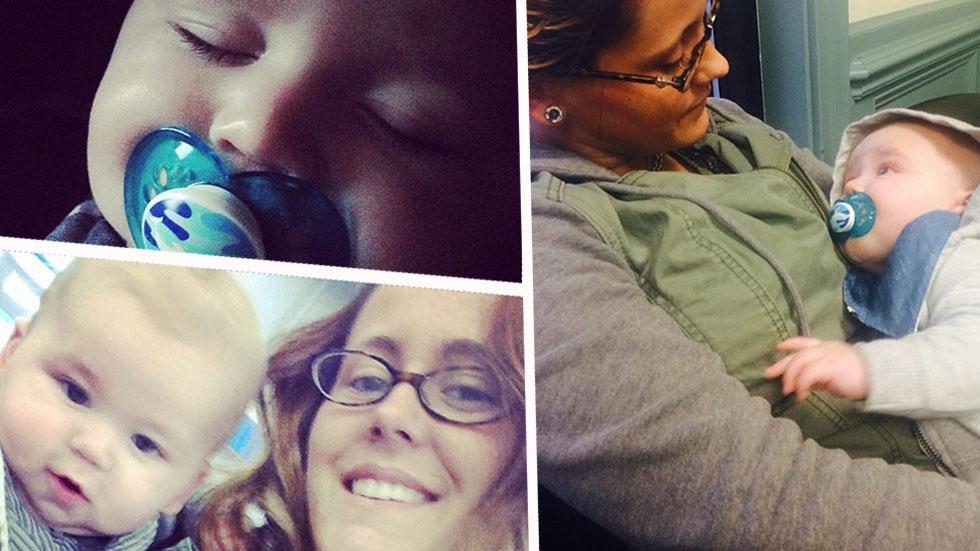 Teen Mom 2 stars Jenelle Evans and Nathan Griffith's 5-month-old baby boy, Kaiser, has had a rough week.
"He had a postnasal drip infection," Evans tells RadarOnline.com exclusively. "Emery, Nathan's daughter, gave it to Nathan. Then, Nathan gave it to Kai."
Kaiser has been under the weather since Sunday.
"I took Kai to the doctor Monday," 22-year-old Evans says. "I called them Sunday because that's when he started getting sick. They were closed."
Article continues below advertisement
"He's been sick for six days now," she says.
Kai has had a tough time battling the many symptoms of his illness.
"His eyes were so puffy," Evans says. "He had a stuffy nose, cough and I imagine probably a headache and body aches."
It's hard for Evans to see her little man not feeling so well.
"I told Nathan, 'I think I'm going to cry seeing him go through this. Why can't anyone help him?'" she says. "I felt so bad."
Making matters worse, Kaiser isn't allowed to go on antibiotics.
"The doctor said Kai can't have medicine and to let it run it's course," Evans says. "The doc said she could have given him cough medicine, but that he's too young."
So Kaiser has been limited to over the counter products.
"I give him infant Tylenol because that's what the doctor said I can give him," Evans says. "I don't give him too much, though, because too much Tylenol is actually toxic and kills your liver."
Article continues below advertisement
"I also bought a humidifier for him with the Vick's capsules to put inside," Evans adds.
After six days, Kaiser is slowly starting to recover.
"He's almost over it," Evans says. "He's doing a lot better now. He is starting to feel and look better today."
Unfortunately, Evans picked up her baby's illness.
"Now, I'm sick," she says. "Kai just gave it to me, so now I'm coughing and super stuffy. I got sick three days ago."
But Evans won't be taking herself to the doctor.
"I'm not going to the doctor because all they will give me is possibly cough medicine and that just helps the temporary symptoms, not the sickness itself," she says.