Shameless! Recovering Addict & New Mom Jenelle Evans Says She'll Be 'Partyin' On Her 23rd Birthday Next Week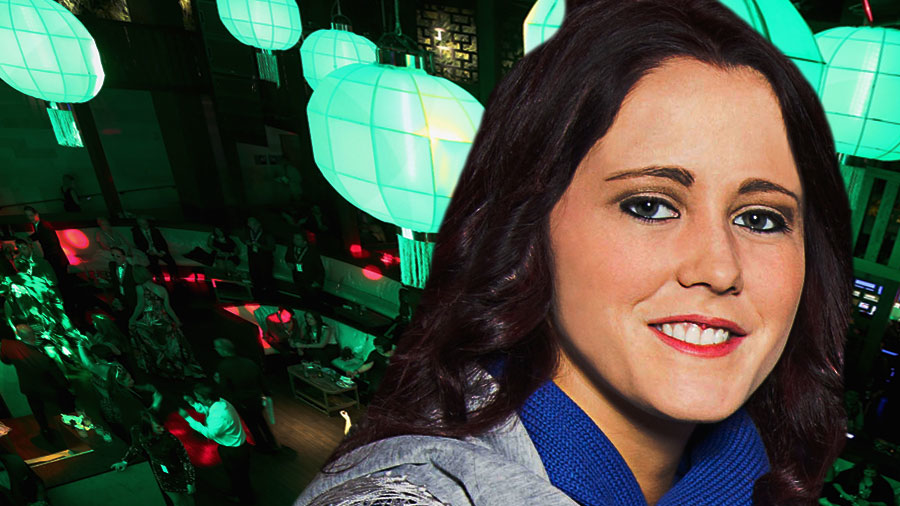 Jenelle Evans may have a new baby, but that won't stop her from celebrating her 23rd birthday with a wild night out!
The Teen Mom 2 star, who welcomed son Kaiser with boyfriend Nathan Griffith in June, revealed her plans for the big day on December 19.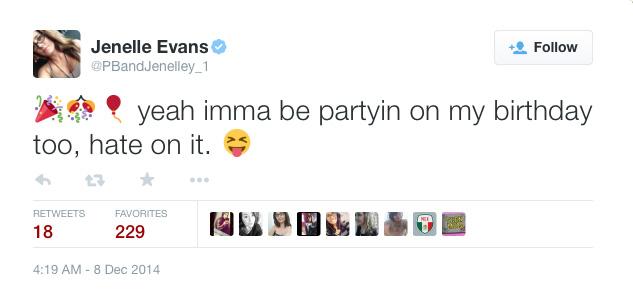 "Yeah imma be partyin on my birthday," she posted on Twitter this morning. "Hate on it."
Evans, who overcame a heroin addiction in 2013, knows her Twitter followers all too well.
Article continues below advertisement
"Worrying about your sick baby didn't last long!" said one follower, referencing Evans' previous tweets about baby Kaiser's cough.
"You are such an attention whore," said another.
When one supporter shared that Twitter will enable new ways to block harassing users, Evans responded, "They will have spies out there tho!"
The mom of Jace, 5, is no stranger to parenting criticism. In September, Twitter followers expressed their outrage when Evans admitted to smoking cigarettes while breastfeeding her infant, and just a month later, followers called Child Protective Services when they spotted a photo of Kaiser with what seemed to be a black eye.
"My child is fine," she said during the controversy. "Worry about yrself."