Jenelle Evans Battles Boyfriend Nathan Griffith's First Baby Mama On Twitter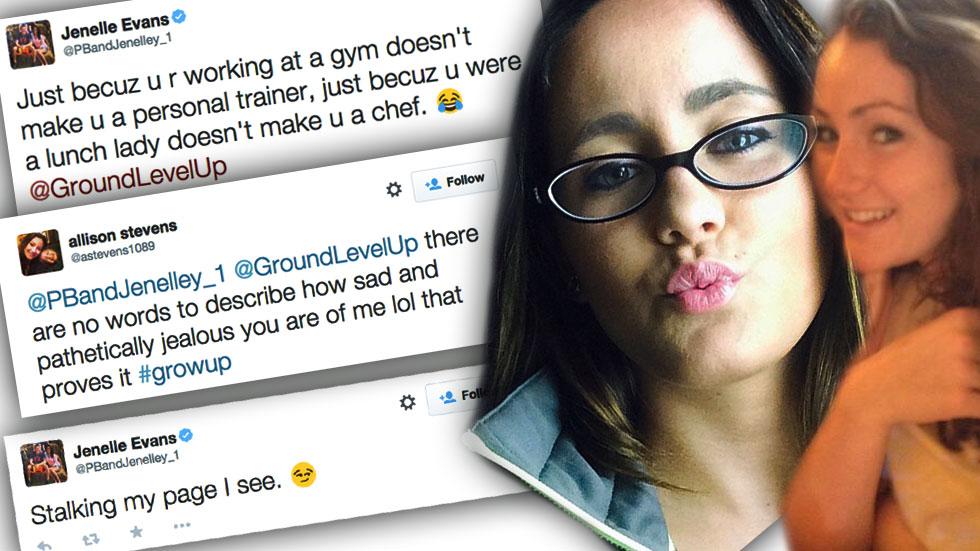 How the times have changed.
After a long struggle with substance abuse and legal problems, Jenelle Evans is the sober mom of second son Kaiser, 5 months, with boyfriend Nathan Griffith.
But she's not completely drama-free these days.
The South Carolina surgical tech student, 23, got into a fight with Griffith's #1 baby mama Alison Stevens on Twitter yesterday.
Possibly referring to Stevens, who says she enjoys training and health club O2 Fitness in her twitter bio, Evans posted "Just becuz u r working at a gym doesn't make u a personal trainer, just becuz u were a lunch lady doesn't make u a chef."
Article continues below advertisement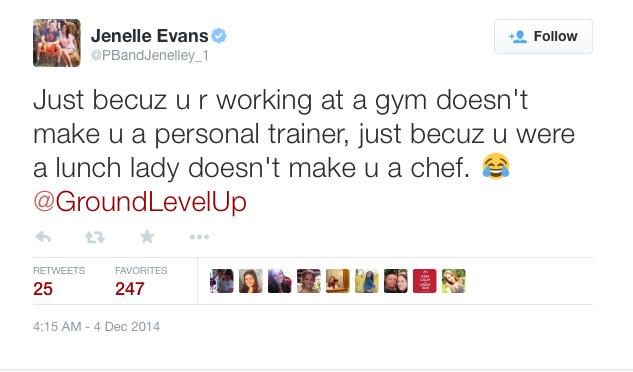 The mom of Griffith's daughter Emery, 3, immediately took offense, slamming Evans as "sad" and "pathetically jealous."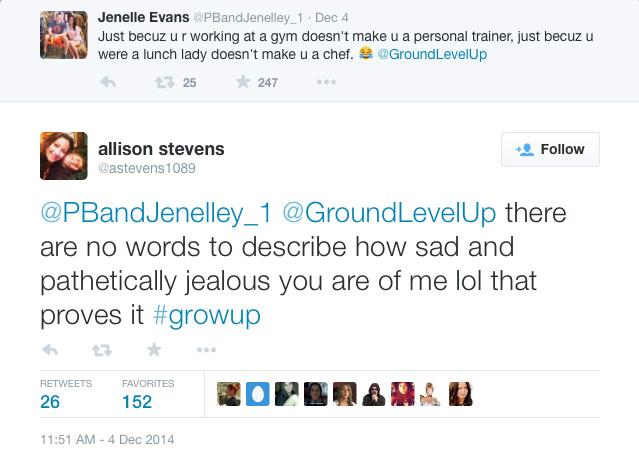 "No one mentioned u. Stop assuming," wrote Evans, who is working on gaining full custody back of son Jace, 5, from her mother Barbara. "jealous of exactly ? I have a loving family, great house, graduating soon, financially stable. I strive to do my best. I'm not jealous or focusing my energy on anyone or anything else but my future."
She threw just a little more shade before wrapping up the tiff.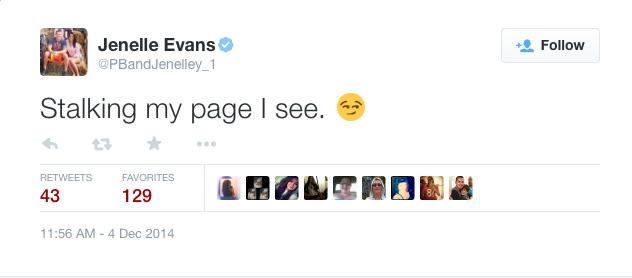 Should Jenelle just ignore her man's first baby mama? Sound off in the comments.