Jailhouse Rock! Teresa's Daughter Gia Debuts 'Season Of Joy' Xmas Music Video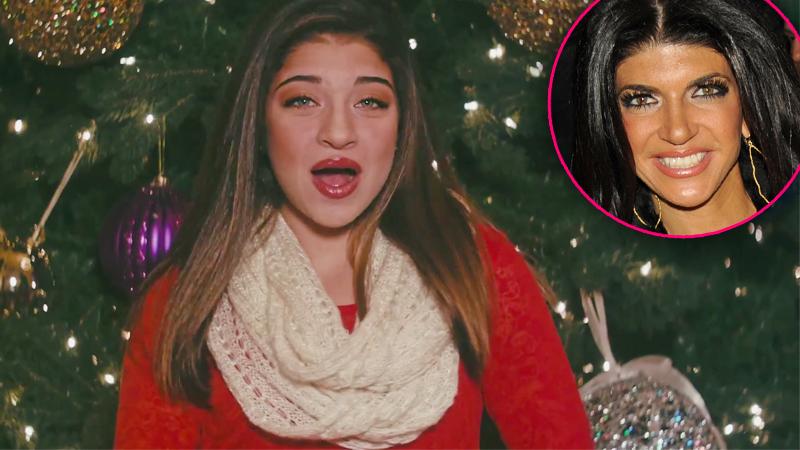 While Teresa Giudice prepares to do the jailhouse rock beginning in January, her daughter, Gia Giudice, is dancing around and singing in the streets of New York City.
The 13 year old and her fellow 3KT girl group members — Cristianna Cardinale, 14, and 16-year-old Alexa Maetta — have released a music video for their Christmas song "Season of Joy" in the latest attempt to get their music career off the ground.
Article continues below advertisement
In the video, the aspiring singers perform at various Manhattan locations, including Rockefeller Center and Herald Square.
As RadarOnline.com exclusively reported, the trio started an online fundraiser in hopes of getting the $7,500 needed to film their second music video. "3KT loves our fans! We want to give you an awesome original Christmas music video in time for the holiday! Join us!" the girls gushed on their failed Kickstarter campaign description.
On Halloween they debuted their first video, a risqué cover of Britney Spears' hit "Circus." Despite drowning in $13.5 million in debt before filing for bankruptcy, Radar reported that Giudice forked out thousands of dollars to get the video finished and posted online.
WATCH 3KT'S NEW CHRISTMAS VIDEO
What do you think of "Season of Joy"? Do the girls show promise, or should they ask Santa for a new career this Christmas? Tell us your thoughts in the comments.