Claudia Jordan Praises Cynthia Bailey For Her Ability To Forgive, In Falling Out With NeNe Leakes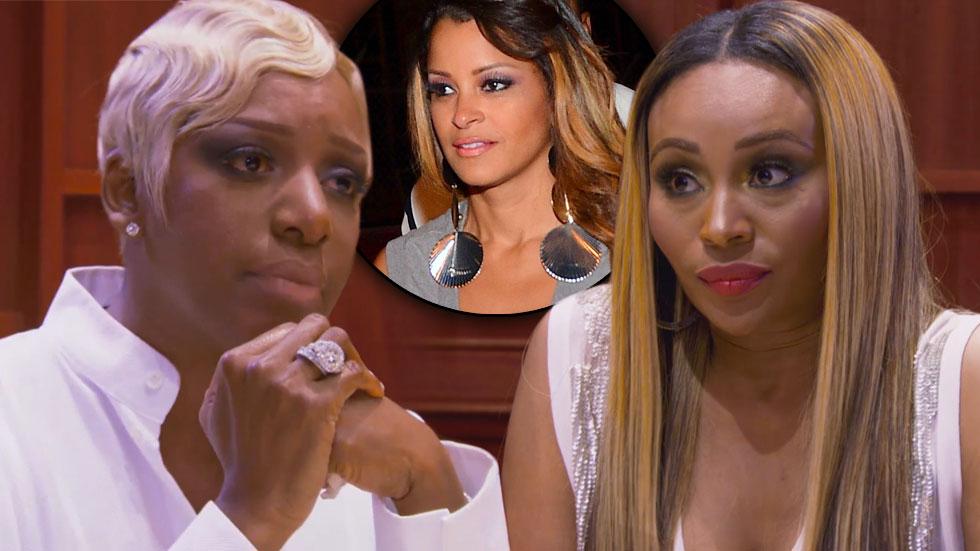 In a new Bravo blog, newcomer Claudia Jordan took Cynthia Bailey's side in her confrontation with feuding frenemy NeNe Leakes.
As Radar previously reported, friends-turned-foes Leakes and Bailey had a summit to try and make peace on Sunday's episode of Real Housewives Of Atlanta, after which Bailey openly shared her disappointment, calling the conversation "stale" and Leakes a bully.
Jordan weighs in on the topic with Bravo, disheartened that the two divas couldn't work things out.
Article continues below advertisement
"I was really looking forward to a real resolve," Jordan shares. "It seemed like that might happen when we saw (what I thought was) real emotion from both of the ladies.
"But sadly, once we heard the comments in the confessionals, we saw that only one of the ladies was truly being honest."
The Deal Or No Deal model was impressed with Bailey's ability to give second chances, and surprised that the reality star wanted to patch things up with Leakes.
"Cynthia made a choice to at least try one more time, and NeNe chose to act like she wanted to be friends again, only to turn around and take it all back in her confessional," Jordan adds.
As for Bailey's insecurities with walking the runway during the New York Fashion Week show, Jordan empathizes completely.
"I absolutely could relate to Cynthia's insecurities walking the runway with teenagers and 20-something year olds!" she said.
But if Bailey was insecure, Jordan couldn't tell, commenting on how "beautiful" her reality pal was on the catwalk.