Exclusive
Presents, Parties & A Proposal? Inside Britney Spears' Special Holiday Season With New Man Charlie Ebersol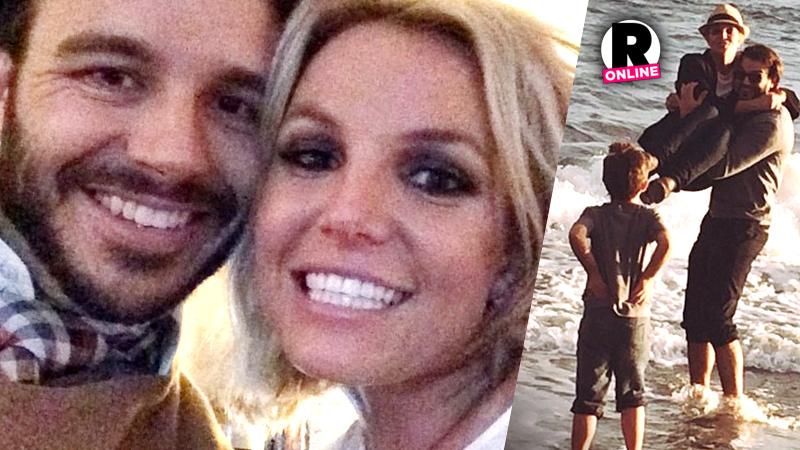 Britney Spears has been very good this year, and RadarOnline.com has learned she's getting what she deserves: A holiday whirlwind of parties, presents, and maybe even a proposal from her very own Santa, boyfriend Charlie Ebersol!
"Britney and Charlie are this weekend and she is super excited because it is their first Christmas together," a source close to the pop princess tells RadarOnline.com exclusively.
"When she was inviting people she made sure to say 'we' are having a holiday party, which was really cute," the insider says, implying that Spears was referring to her well-to-do TV producer boyfriend Ebersol, whose parents are NBC executive Dick Ebersol, 67, and Kate & Ally star Susan St. James, 68.
Article continues below advertisement
According to reports, Spears, 33, and Ebersol, 31, are set to get engaged over the holidays at a "lavish Christmas party."
"I would not be shocked if they did get engaged," the source tells RadarOnline.com. "Britney's parents love this guy for her because, for once, she is with someone who has plenty of money on his own."
"Her kids adore him too," the source says, referring Sean Preston, 9, and Jayden, 8, who are Spears' two sons with ex-husband Kevin Federline.
"Britney says that she is going to spoil Charlie real good this year, but also that she is excited to have a man with money because she is 'gonna get something real nice,' as well," the source tells RadarOnline.com.
However, meanwhile, "Britney is not too excited about getting back to doing the Vegas show next week because it means less time with Charlie," says the source. Her "Piece of Me" Las Vegas residency at Planet Hollywood opens up again on December 27, after being dark for the last month.
Article continues below advertisement
But insiders are sure they'll go the distance. Says the source, "He really does love her and the two are inseparable."
In fact, Ebersol, 31, broke his silence recently on the relationship and spoke publicly about his love for Spears, by saying, "I had everything, but I had to work hard to find love. If I had not gone through what I've gone through, I would not have been prepared to be in a relationship of any kind, much less in one with someone like Britney, who has the enormous heart that she does. Everybody deserves to be loved."
Do you think that Britney Spears and Charlie Ebersol will last? Let us know in the comments below.