Wanna-Be Juror Brad Pitt Turned Away From Jury Duty, As He'd Be 'Too Distracting' In Court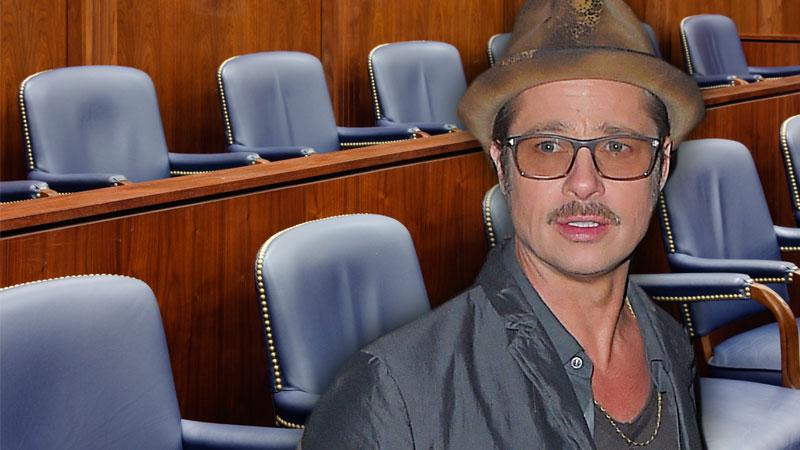 All Brad Pitt wanted was to perform his civic duty on a jury -- but the members of the Los Angeles criminal court wouldn't grant his wish.
The 51-year-old actor arrived at the courthouse in Los Angeles on Friday to be interviewed, along with dozens of other candidates, for jury duty. But after hours of waiting, the court released him, claiming he'd be too distracting in a courtroom.
Despite a busy schedule, the A-lister was looking forward to serve.
Article continues below advertisement
"Brad was hoping he might get picked to serve on a short case," a source shares. "But the problem was, he would actually be required to serve for as long as it took for the case to be decided."
Attorney William R. Lively told Mail Online that potential jurors are randomly selected using driver's licenses, State ID's and voter registration lists; in most cases, celebrity selections go unnoticed unless they actually show up.
"Like any other potential juror, Brad would have received a jury summons that required him to travel downtown and be interviewed by the judge or attorneys in what is called voir dire," Lively said. "This is a system of examination whereby both the prosecution and defense have the opportunity to object to a particular juror.
"In most cases, as soon as it's discovered that a potential juror is a major celebrity, that person is dismissed, but that is not always the case."