Exclusive
New Sex Probe! LAPD Investigates Claim Bill Cosby Molested Teen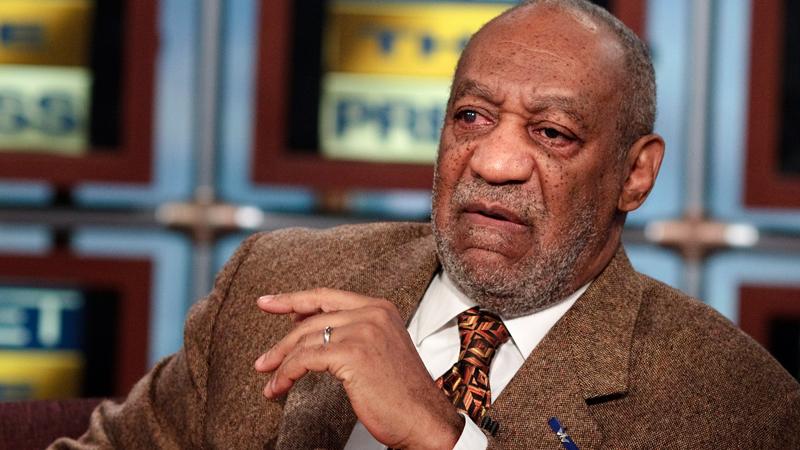 Los Angeles police have opened an investigation into Bill Cosby's alleged sexual assault of a 15-year-old girl in 1974, RadarOnline.com has confirmed.
LAPD Robbery-Homicide detectives launched their official probe Friday after "meeting with a possible sex assault victim" Friday evening, Officer Jane Kim told Radar. "Due to the fact that it's an open investigation, there will be no further comment at this time."
Article continues below advertisement
The alleged victim is Judy Huth, who claims Cosby molested her in a bedroom at an L.A. mansion after she an a 16-year-old friend met the comedian at a Los Angeles film shoot, her lawyer Gloria Allred told Radar.
Huth, who filed a civil lawsuit against Cosby earlier this week, was accompanied by Allred when she made a formal police report at the LAPD's Wilshire precinct Friday evening.
Huth's lawsuit alleged Cosby "invited her and a friend to come to his tennis club and meet him there the following Saturday." Huth claims both girls told him their ages, 15 and 16.
The teens went to the club, where Cosby allegedly served them "multiple alcoholic beverages" before telling "them that he had a surprise for them" — which turned out to be a trip to a nearby mansion, the claim said.
There, in a bathroom "within a bedroom suite near the game room," Huth claims, Cosby "proceeded to sexually molest her by attempting to put his hand down her pants, and then taking her hand in his hand and performing a sex act on himself without her consent."
Article continues below advertisement
"This traumatic incident, at such a tender age, has caused psychological damage and mental anguish for the Plaintiff that caused her significant problems throughout her life since the incident," the documents said.
In response, Cosby lawyer Marty Singer has accused Huth of trying to shake Cosby down for cash before going public with the shocking allegations. Court papers filed by Singer say Huth first demanded $100,000 and upped it to $250,000 for her silence. Otherwise, she threatened "ominous legal penalties," the document said. Cosby's lawyer is demanding that Huth's case be tossed from court.
The fact that the alleged crime took place four decades ago — far past California's statute of limitations — will not prevent LAPD detectives from investigating, Chief Charlie Beck told reporters Thursday.
"We don't turn people away because things are out of statute," Chief Beck said. "You come to us, especially with a sexual allegation, we will work with you. We address these things seriously, and it's not just because it's Mr. Cosby."
Article continues below advertisement
Allred said after the meeting with detectives that she and Huth were there to accept Chief Beck's invitation to any and all persons to come forward if they believe that they have evidence that they were victims of a crime that occurred in the City of Los Angeles."
"We also urge others to go to the LAPD and ask them to investigate if they believe that they have been victimized regardless of when the incident occurred," Allred said.