Real Housewives Slammer Tips: Apollo Nida Gives Advice To Teresa And Joe Giudice For When They Go To Prison: 'Stay Humble…Force Yourself To Eat The Vegetables'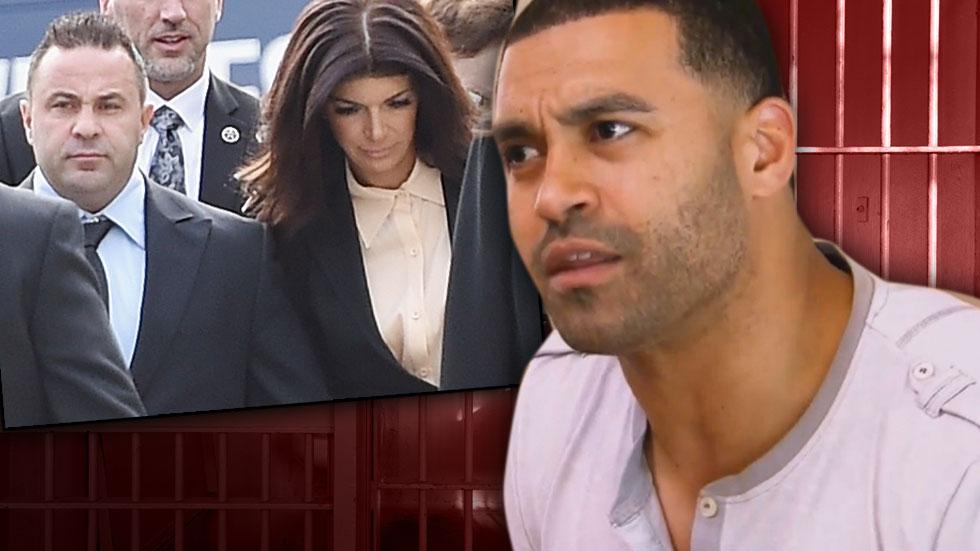 Article continues below advertisement
He told the magazine that Teresa, who received a 15-month prison sentence, and Joe, who must serve a 41-month prison sentence (after she finishes her time), should play it low key with their fellow inmates.
"Stay humble and don't act better than anyone; just observe your surroundings," Nida advised—although that might be difficult for the brash New Jersey pair!
More practically, Nida also told In Touch the Giudices, who pleaded guilty to three counts of bankruptcy and conspiracy to commit mail and wire fraud, should resign themselves to the bad food.
"The food sucks but trust me, you have to eat or you won't make it. Force yourself to eat the vegetables. (In other words, go easy on the Spam!)," he said in the prison interview.
Nida, who is estranged from wife Phaedra Parks and angry about not getting visits from their two sons so far, also urged the Giudices to write letters to their four daughters, exercise, and count their blessings while in prison.
The In Touch article had Nida telling Joe and Teresa to have a plan for when they're released—as he already does.
As RadarOnline.com recently reported, the RHOA star has been posting from behind bars about a new workout plan called Nida Fitness 4%, an inspirational program that attempts to motivate people to work out.