Shia LaBeouf Claims He Was Raped By Woman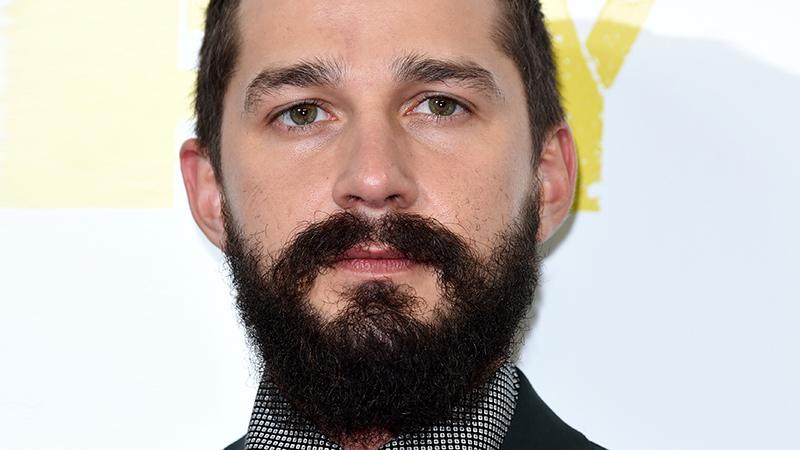 Shia LaBeouf has made a shocking confession: He says he was raped by a woman during his #IAMSORRY event in Los Angeles in February.
"One woman who came with her boyfriend, who was outside the door when this happened, whipped my legs for 10 minutes and then stripped my clothing and proceeded to rape me," LaBeouf claims in an email to a journalist from Dazed & Confused magazine.
"There were hundreds of people in line when she walked out with disheveled hair and smudged lipstick. It was no good, not just for me but her man as well."
Article continues below advertisement
LaBeouf, who was court ordered to complete six months of outpatient alcohol rehab after his arrest in June, said, "On top of that my girl was in line to see me, because it was Valentine's Day and I was living in the gallery for the duration of the event - we were separated for five days, no communication. So it really hurt her as well, as I guess the news of it traveled through the line."
The troubled actor explained, "When she came in she asked for an explanation, and I couldn't speak, so we both sat with this unexplained trauma silently. It was painful."
LaBeouf also claimed that after scoring a role in the World War II movie Fury , he joined the National Guard and was baptized. He said he "accepted Christ in my heart - tattooed my surrender and became a chaplain's assistant to Captain Yates for the 41st Infantry."
He claims, "I spent a month living on a forward operating base. Then I linked up with my cast and went to Fort Irwin. I pulled my tooth out, knifed my face up and spent days watching horses die. I didn't bathe for four months. I met some tankers who told me that was just the way it was out there - some guys had the same pair of socks on for three years."