Aretha Franklin Fires Back At Claims She's 'A Jealous Monster'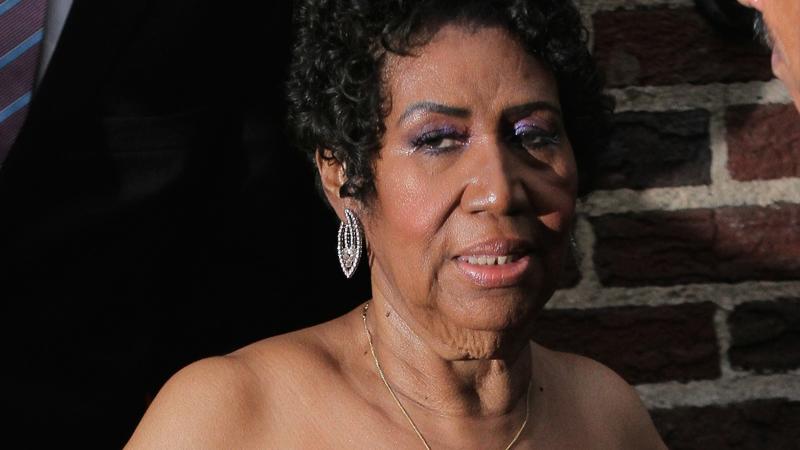 A shocking new book paints Aretha Franklin as a jealous monster – and now the Queen of Soul is speaking out and threatening to sue the author!
In the unauthorized bio, Respect: The Life of Aretha Franklin, the book's author, David Ritz, gives the example that the icon was especially annoyed with Whitney Houston after the two sang "It Isn't, It Wasn't, It Ain't Never Gonna Be" together in 1989.
"Aretha kept calling it a mismatch," her late agent, Ruth Bowen, once told Ritz, reports The National ENQUIRER. "She said that Whitney lacked her wisdom and maturity as a recording artist, but I just think Aretha was nervous about being out-sung by someone from the next generation."
Article continues below advertisement
But Aretha exclusively told The ENQUIRER that David is "delusional," and "a vindictive person, obviously full of hate, who quotes people that are deceased and who cannot defend themselves."
"This business that I am supposed to be jealous of Diana Ross), Barbra Streisand or Whitney Houston is just plain crazy," the 72-year-old said.
"After 18 Grammy Awards, the Presidential Medal of Freedom, the National Medal of Arts and other awards, far too many to mention, please, give me one reason why I would be jealous of any of them."
But another source cited in the book reveals: "Aretha was so tough that she herself thought she might have overdone it. A couple of days later, she called me to ask whether I thought she could call Whitney to apologize."
For more on this story, pick up the latest issue of The National ENQUIRER, on newsstands now.