Pound The Alarm! Nicki Minaj Credit Score Plummets Over Social Security Number Leak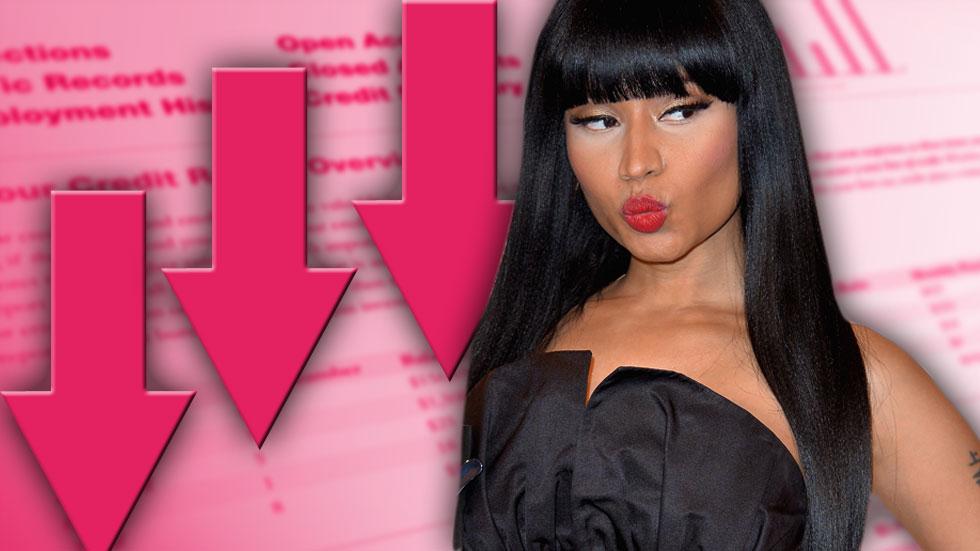 Nicki Minaj's new single "Only" is climbing the charts, but her credit scored plunged earlier this month! RadarOnline.com has learned that the "Anaconda" rapper was caught in a financial snafu when her social security number was left unredacted on a leaked police booking photo from a 2003 shoplifting arrest in New York City.
A news outlet — not Radar — left the Social Security number for Minaj, born "Onika Maraj" on the report when they published a booking report from 2003 earlier this month.
Article continues below advertisement
According to sources familiar with the situation, "Nicki's credit score dropped almost 100 points soon after, because there were many inquiries into her financial records. The credit reporting agencies, detecting a lot of irregular activity, immediately notified Nicki's camp."
"Since Nicki's social security number was made public on the booking information sheet, and that was leaked to the media this week, it's out there now," the source said. "Nicki might have to get a new social security number. It's caused her a lot of stress."
It's been a tough week for the former American Idol judge. Before this drama, she apologized for using imagery similar to Nazi iconography in her new music video, "Only," after uproar.
"I didn't come up w/ the concept, but I'm very sorry & take full responsibility if it has offended anyone," the singer tweeted Tuesday, days after the video's premiere. "I'd never condone Nazism in my art."
Minaj added that "the artist who made the lyric video for 'Only' was influenced by a cartoon on Cartoon Network called 'Metalocalypse' & the film 'Sin City,'" and added that "both the producer, & person in charge of over seeing the lyric video … happen to be Jewish."
As Radar reported, the Anti-Defamation League slammed the video soon after its premiere.