Exclusive
Mark Wahlberg Going Bald For Cancer Charity … & Rhea Durham: My Wife 'Says I Look Like An Old Harry' Styles From One Direction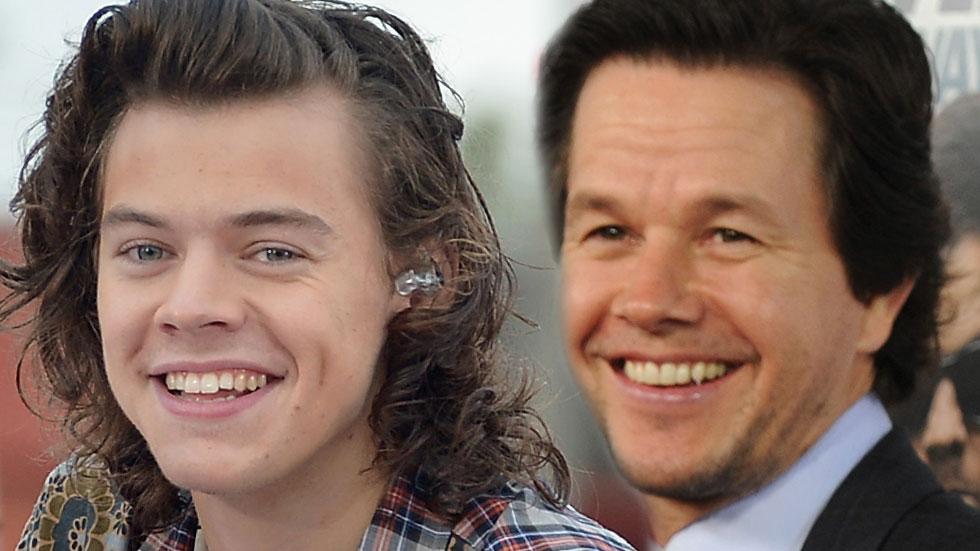 Most women would be happy to date Harry Styles, but not Rhea Durham. has learned that Mark Wahlberg's wife is happy he's getting ready to go bald for cancer charity One Mission — because she thinks he looks like "an old Harry" Styles!
Wahlberg revealed the funny fact during a promo video for the upcoming Kid's Cancer Buzz-Off at Gilette Stadium on June 7, taped with One Mission co-founders Ari and Ashley Haseotes.
Article continues below advertisement
According to the rapper turned movie star, he's daring to go bare once he finishes filming Ted 2, Deepwater Horizon, and Daddy's Home, as part of The One Mission Buzz Off For Kids With Cancer.
"We're challenging every single person out there to buzz their hair," he said in the clip.
"My wife will actually be happy because she says I look like an old Harry Styles from One Direction," Wahlberg, 43, continued.
"I'm challenging every other celebrity sports star in the world" to pitch in too, he said.
The Buzz For Kids campaign will benefit One Mission programs to help kids with cancer at Boston Children's Hospital, The Jimmy Fund at Dana-Farber, Children's Health in Dallas, and The Family Reach Foundation. At Boston Children's alone, One Mission funds more than 80% of the programs offered in The One Mission oncology Resource room, including yoga, arts & crafts, spa days, game nights, and more.