Man Arrested In Second Wife's Fatal Fall Off Mountain Also Investigated In First Wife's Gory Death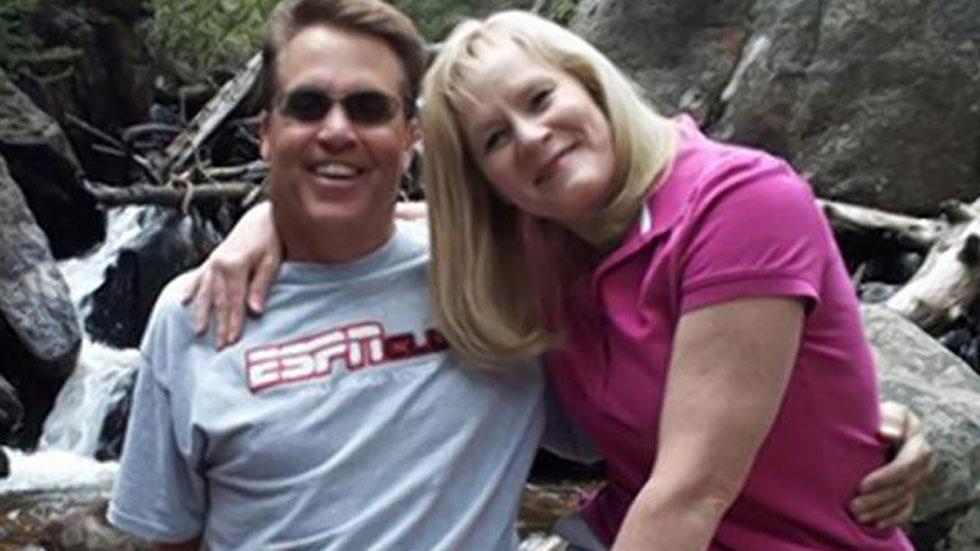 Harold Henthorn, a Colorado native, was arrested Thursday by authorities with the National Park Service and the FBI, in connection with first-degree murder for the Sept. 29, 2012 death of his second wife – and officials say they're also investigating the circumstances of the death of his first wife 19 years ago.
Police said the man's second wife, Toni Henthorn, 50, fell between 40 and 50 feet to her death off the side of a mountain, as she went on a hiking trip to Rocky Mountain National Park with her husband for their 12th anniversary.
Article continues below advertisement
They added that Harold Henthorn, 58, was the only witness to the incident, of which coroner's officials said Toni, an ophthalmologist, was either pushed or fell down.
According to the indictment Thursday, Harold Henthorn "willfully, deliberately, maliciously, and with premeditation and malice aforethought did unlawfully kill" his second wife.
Rocky Mountain National Park Chief Ranger Mark Magnuson said that "when a violent crime such as this occurs in a national park, one of our nation's most treasured places, law enforcement works hard to ensure that those responsible are held accountable and the victim and the victim's family are afforded justice."
In the meantime, the 1995 death of Harold Henthorn's first wife Sandra, 37, was under an "open and active investigation," Douglas County sheriff's spokeswoman Deborah Sherman said.
Watch the video on RadarOnline.comf
Sandra Henthorn was fatally crushed by a Jeep Cherokee as she changed a tire with her husband, according to the Denver Post.
Harold Henthorn faces up to life in prison with no parole in addition to $250,000 in fines, if convicted in his second wife's death. He's slated to return to court Wednesday.