Exclusive
Lisa Rinna Stirring Up Drama, Wild Fights On 'RHOBH' In Hopes She'll Be Asked Back Next Season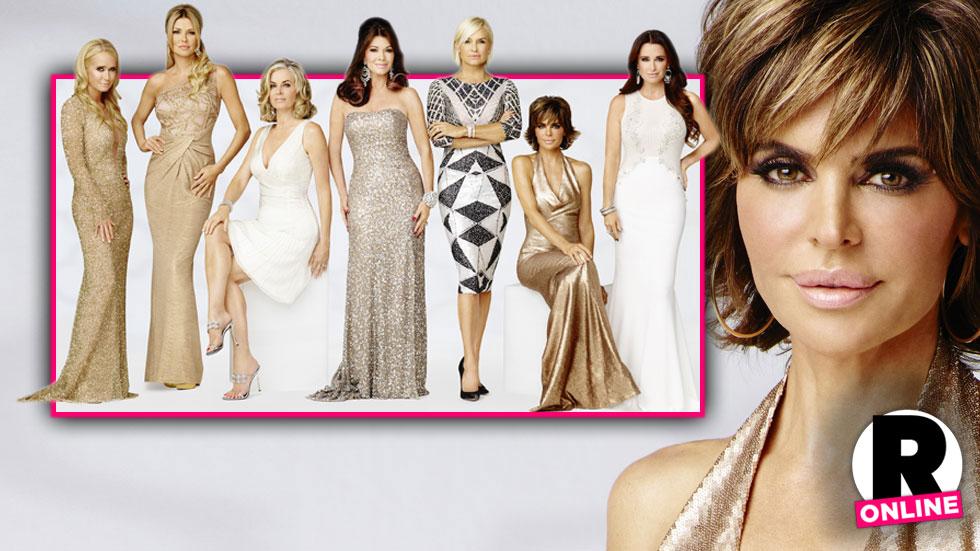 Someone might want to tell daytime soap actress, Lisa Rinna the Real Housewives of Beverly Hills, isn't a scripted drama, because RadarOnline.com has learned that the former star of Days Of Our Lives, has been acting so over-the-top during filming for the reality show, it seems like she's gunning for an Emmy! But according to an insider, her wild theatrics are all part of a desperate plan to get asked back for a second season.
Article continues below advertisement
When the explosive RHOBH trailer was released earlier this week, fans were stunned to see Rinna throwing a glass of red wine at one of her co-stars and accusing Kim Richards of falling off the wagon.
However, according to a source, "It's all a carefully crafted plan Lisa has devised. Almost all of her scenes on RHOBH, Lisa is absolutely acting! She has been boasting to close friends that she wants to be the controversial newcomer, in the hopes of being asked back for another season."
Why the urgency to lock down round two on RHOBH?
"Lisa's acting career has come to a standstill, and needs buzz to gain other jobs," the source said.
"The plan might backfire though, because this isn't a true representation of who Lisa really is," the source continued. "Who would want to work with someone that threatens physical violence, as Lisa did with Kim Richards. It's a risky gamble, but Lisa didn't seem to care."
Article continues below advertisement
The skirmish took place between Rinna and Kim at Los Angeles' Supperclub Oct. 22.
A guest told Radar, "All of a sudden out of nowhere, Lisa Rinna starts yelling and screaming at Kim. Lisa was furious with Kim about some perceived slight, and it quickly got physical."
"Lisa attempted to push Kim, and the women had to be physically separated!" the source said. "Lisa even made threats against Kim — it was totally crazy."
The fifth season of the Real Housewives Of Beverly Hills kicks off Nov. 18 at 9/8c on Bravo.