Party Pooper! Kourtney Blasts Kim Over North's Birthday In New Video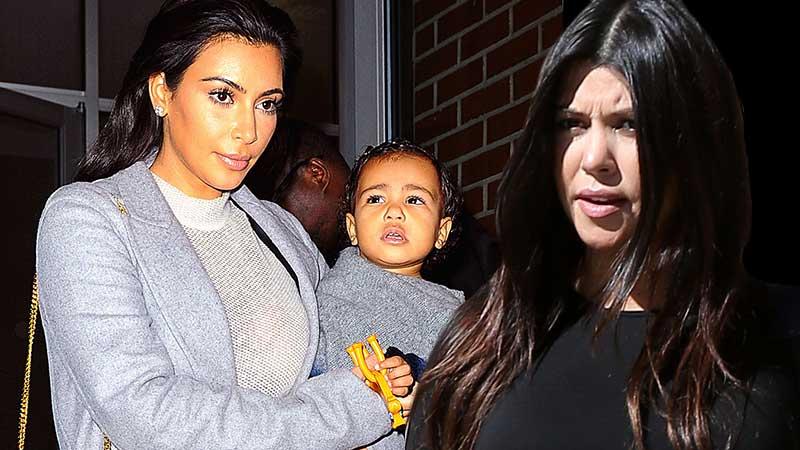 Kim Kardashian has taken the motto "share and share alike" one step too far in a new preview for Kourtney & Khloe Take the Hamptons.
The sisters get into a heated fight when Kourtney unexpectedly arrives home to discover Kim setting up for her daughter North West's birthday bash — even though she told her to find a new venue.
"Welcome to my house!" yells Kourtney to Kim, who asks her sis what she's doing home.
Article continues below advertisement
"What are you doing here? This is my house!" yells Kourtney.
She then points out that a giant piece of equipment brought in to help set up structures for North's party is ruining her lawn.
"Kourtney, I will get you new grass…you're redoing the landscaping anyway," Kim tells her.
"How would you think to have a party here when I told you you cannot?" demands Kourtney, as a shocked Khloe and Kris Jenner watch.
"Is this really happening right now?" 34-year-old diva Kim asks in an on-camera confessional. "I would think Kourtney would have a heart and let me throw my daughter's first birthday party at her house — I just don't see what the big deal is."
Kourtney, 35, quickly helps her figure out why she thinks she went too far. "The fact that you think it's ok to have a party at my house and that I wouldn't know…you don't have the respect for your older sister that you should!"
Is Kim in the wrong or is Kourtney overreacting? Tell us your thoughts in the comments.