Kim Makes Girl Cry, Driver 'Runs Over' Fan's Foot In Bondi, Australia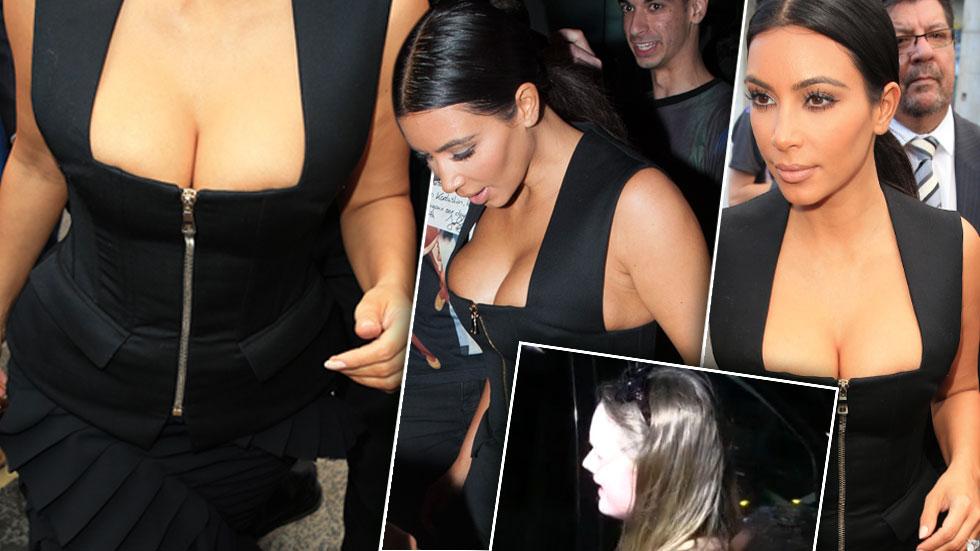 Leave it to Kim Kardashian to make a dramatic exit!
The reality star-turned-nude model created an uproar when she left the Australian restaurant Bondi Icerbergs Club on Sunday evening.
With flashbulbs popping, a new video shows Kardashian slowly making her way to her waiting SUV with the help of bodyguards, all the while an emotional girl can be heard repeatedly saying Kim's name and "please" between sobs.
Article continues below advertisement
After Kardashian was safely ensconced in her massive ride, the vehicle slowly pulled away to one jokester repeatedly shouting, "Ah! My foot!"
Maybe Kardashian broke more than just the Internet this time?
True injury or not, watch the mayhem unfold for yourself!
Do you think Kim is worth all the commotion, or is she overexposed? Weigh in with your opinion in the comments!​