Oh Lord... And Lady! Kanye West & Kim Kardashian Want To Name Their New Home After 'Downton Abbey'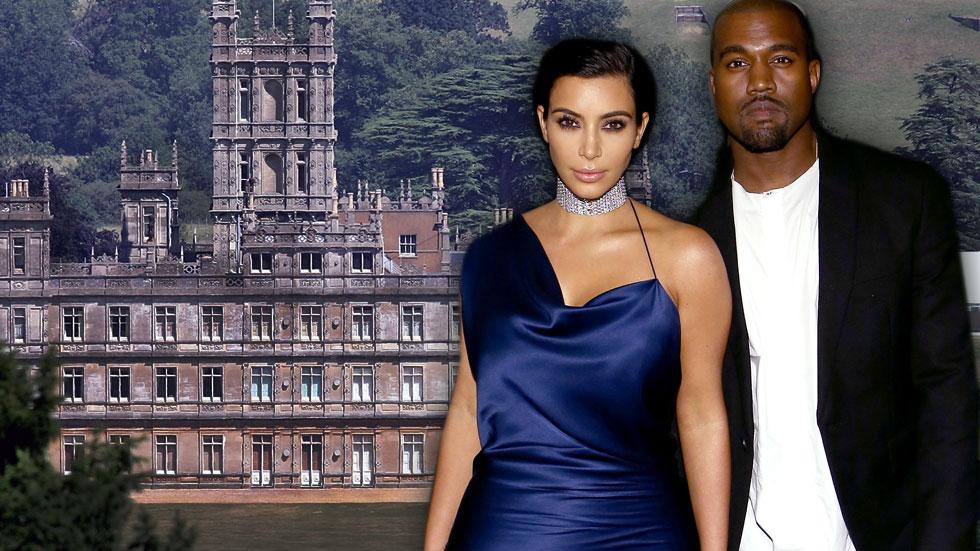 And you thought naming your child North West was odd!
Kim Kardahian and Kanye West want to name their new home Highclere Castle after the fortress featured in the exterior shots for Downton Abbey.
"Kanye wants the home to resemble Downton in its grandeur and 'regalness' and there will be a sign naming it Highclere Castle," an insider told The Sun.
Kardashian and West have purchased a $20 million home in Los Angeles' Hidden Hills neighborhood on 3.5 acres of land. The couple is living with Kardashian's mother, Kris Jenner, until the house is renovated.
Article continues below advertisement
"Kanye loves calling Kim 'lady,'" according to the source. "He basically thinks he's an even cooler version of Lord Grantham."
Kim has declared her love of Downton Abbey in past. "I'm a big fan. I'd love to be on it if they asked," she said.