Kendra Breaks Down While Discussing Hank's Depression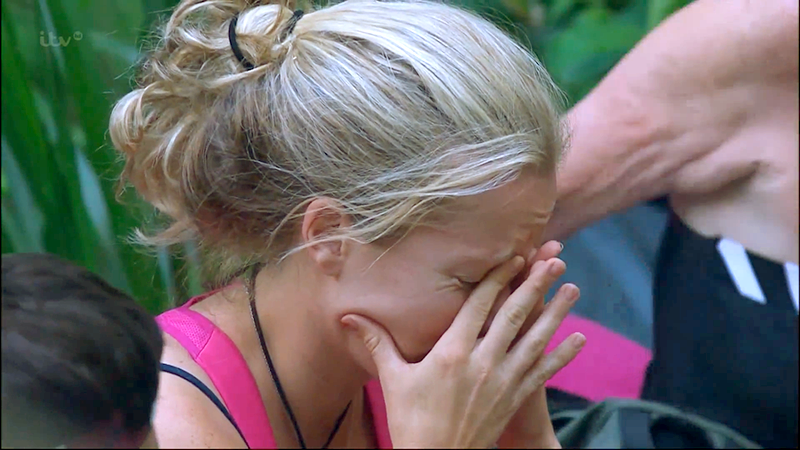 Kendra Wilkinson is opening up about her husband Hank Baskett's battle with depression.
"The only thing I can really say is not paying attention to severe depression with my husband," Wilkinson said when asked about her regrets in life on I'm A Celebrity, Get Me Out Of Here. She broke down in tears saying, "I wish to God I..." but was too choked up to continue the sentence.
Wilkinson, who has been dealing with the fallout of Baskett's affair with a transexual, explained, "There's such a thing as depression you know, even if you're a big guy, it's real."
Article continues below advertisement
The Kendra On Top star lamented, "You have to hear people's cries. Because I didn't. He came to bed so many times crying and he needed me you know, and I wasn't there for him."