Exclusive
Lucky Break! 'RHONJ' Stars Jacqueline & Chris Laurita Get Reprieve In Bankruptcy Trial As Judge Approves Extension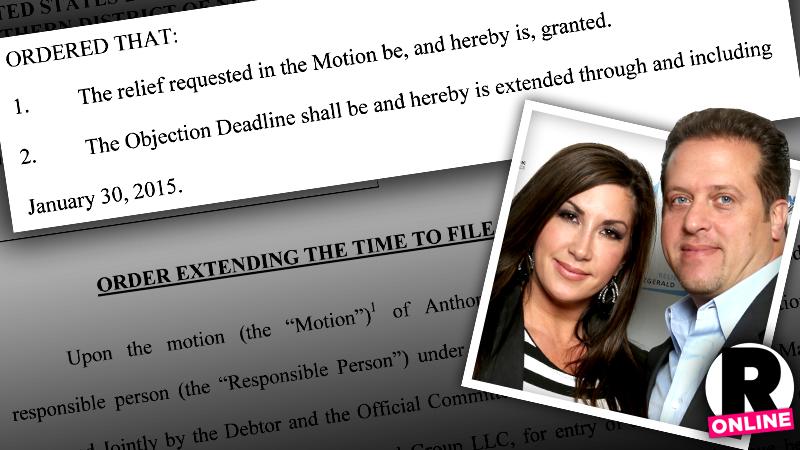 Article continues below advertisement
They allegedly siphoned off millions from the company, Signature Apparel, and used the cash to support their lavish lifestyle — even though they knew the business was failing.
The couple previously reached an agreement to end the $8 million flap, but the trustee asked for a extension of the case to determine how the funds from that settlement will be distributed.
The judge agreed and granted the extension until January 30, 2015.
When the pair finally filed for bankruptcy protection in 2009, the Lauritas were charged with knowingly defrauding their creditors, and the trustees of the case hit them with a $7.8 million lawsuit in an attempt to get back whatever money they could.
Agreeing to pay one million dollars to their creditors, the Lauritas will admit no wrongdoing, if the judge signs off on the settlement.