Exclusive
Countdown To Trial! Jacqueline Laurita Could Face Judge This Month In Bankruptcy Case — Accused Of Misusing $8M In Funds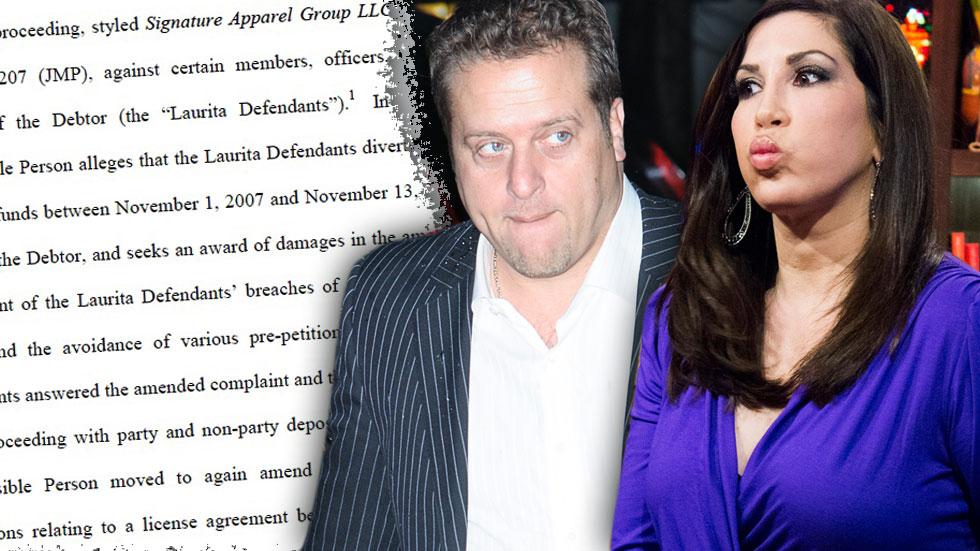 Another month, another Real Housewives of New Jersey star headed to court! Just weeks after Teresa Giudice faced down a judge at her fraud sentencing, RadarOnline.com has learned that Jacqueline and Chris Laurita could soon be heading to trial over claims they misused millions in funds from their former clothing company.
The couple was accused of siphoning off millions from the company, Signature Apparel, and using it to support their lavish lifestyle — even though they knew the business was failing. The couple had reached an agreement to end the $8 million flap but new legal documents obtained by RadarOnline.com have just been filed asking for a extension, to determine how the funds from the settlement will be distributed.
Article continues below advertisement
When the pair finally filed for bankruptcy protection in 2009, the Lauritas were charged with knowingly defrauding their creditors, and the trustees of the case hit them with a $7.8 million lawsuit in an attempt to get back whatever money they could.
According to the court documents, the trustee appointed to oversee the case, "seeks a further extension of his time…in order to better understand what the potential distribution 'pot' will be before expending more estate resources in determining claims."
"The significant litigations which are expected to fund distributions is scheduled for summary judgment, and if not granted in full, trial in November 2014," the documents note.
In court papers filed on September 24 the reality stars reached an agreement "to pay the total gross sum of One Million Dollars ($1,000,000.00)" to a trustee.
The couple will have to immediately fork over $100,000 if judge approves the agreement. The Lauritas will then be responsible for periodic payments of $112,500 through September 2016.
If the agreement gets the green light, the Lauritas' latest filing states they admit no wrongdoing.
If a judge does not agree, the case will go to trial later this month to determine how the money will be distributed to creditors.
Story developing.