What Controversy? Duggars Enjoy Bible Themed Family Trip To Branson, Missouri And Ignore Gay Photo Uproar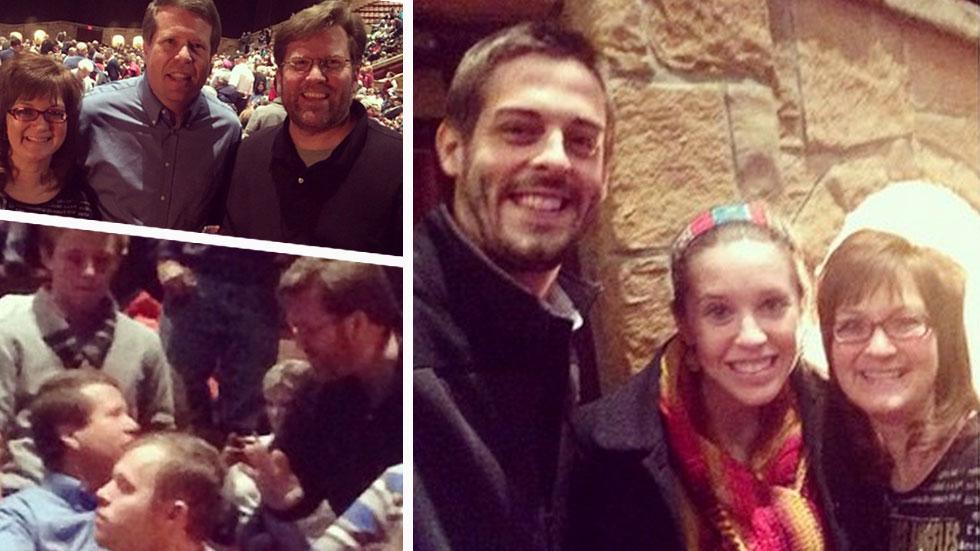 The Duggars seem determined to dig themselves out of their gay Facebook controversy – by ignoring it and going on a wholesome family vacation!
The family posted a photo on their Instagram account on Friday showing the whole gang sitting at the Sight & Sound Theatre in Branson, Missouri.
The 19 Kids and Counting stars smiled in their seats as they were visiting the country mecca to see the play Jonah, an adaptation of the popular Christian tale about the prophet of God whose adventures take him through an encounter with an enormous whale.
Article continues below advertisement
Later, of her parents reenacting her kiss with Seewald.
But the ultra-conservative stars Jim Bob and Michelle — who have long supported anti-gay lobbying groups and corporations— didn't mean that ALL married couples should participate in their Facebook exercise.
They deleted a number of pictures on Facebook of same-sex couples kissing kissing. Later, Jim Bob and Michelle explained on Facebook that they feel the quiet, non-confrontational manner in which they removed the images is in line with their religious values.
Although they've faced fierce criticism about bigotry, the Duggars appear to be shaking it off and watching some good clean Christian entertainment!