Exclusive
Make Me A Match! Britney Spears' New Boyfriend Charlie Ebersol Was Hand-Picked By Her Dad … Again!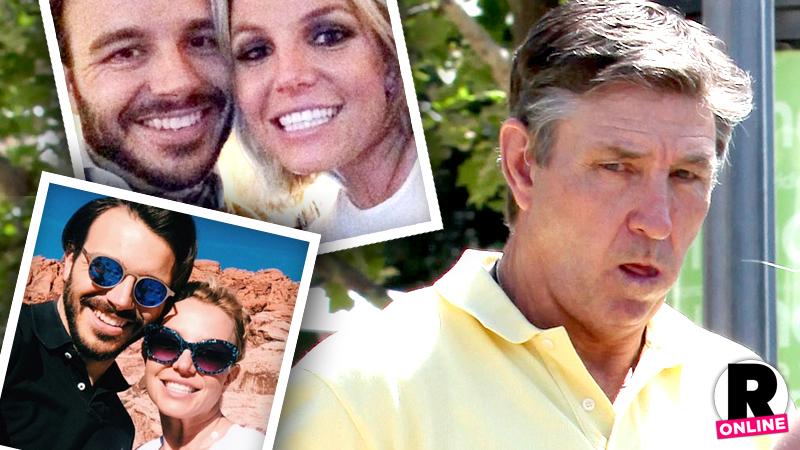 Does father really know best? RadarOnline.com has learned that Britney Spears' new man Charlie Ebersol was yet another hand-picked match by her dad, Jamie Spears. But after a series of failed dad-approved relationships with Jason Trawick and David Lucado, those close to her are hoping third time with be the charm!
"Britney and Charlie have hit it off and she has her father to thank for this," a source close to the 32-year-old "Overprotected" singer tells exclusively.
Article continues below advertisement
"She said she does not know where he finds them," the source says of her father Jamie Spears, who is her co-conservator following her public 'melt-down' in 2010.
As RadarOnline.com previously reported, Ebersol, a 32-year-old TV producer who is the son of NBC executive Dick Ebersol and Kate and Ally star Susan St. James, "had to pass through the gauntlet" before even dating Spears.
He quickly got the "seal of approval" from family and friends, however, as another source told RadarOnline.com on Monday, "He passed with flying colors!"
After that, it was time to meet the lucky lady — and then her inner circle.
"Charlie came on the last night of the show and she introduced him to everyone," says the insider, who works on Spears' Piece of Me
show at Planet Hollywood in Las Vegas, which is currently on hiatus until the end of December. "This guy is really hot and he is incredibly wealthy, so we all obviously approve."
"It is just really great to see her so happy and we are glad that she has found someone that she can relate to who is on her level," the source said.
Ebersol may have his hands full, if he plays his cards right, as the mother of Jayden and Sean Preston said last year that she'd give up her career for a happy home life.
"I'd like to have more kids, settle down …" she said last year. "Have kids – maybe twins – and get married. That would be nice."
Do you think that Charlie Ebersol is using Britney to get famous, or is he truly into her? Tell us your thoughts in the comments below.