Exclusive
Work, B*tch! Britney Spears 'Giddy' Over New Man Charlie Ebersol: Telling Friends 'I've Found A Hottie' — With Money Of His Own!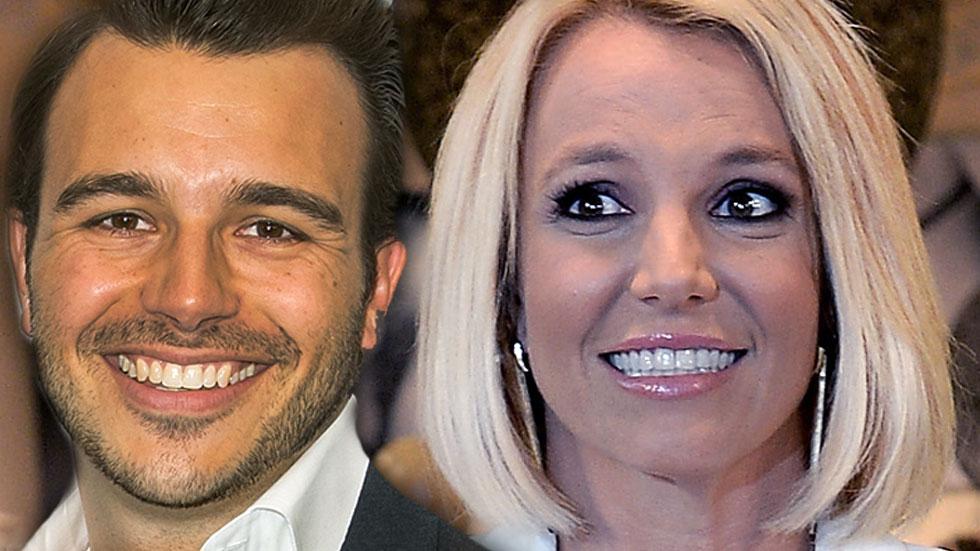 Britney Spears had her heart broken just a couple months ago, when ex-boyfriend David Lucado was caught on tape with another woman. But all that's ancient history since she's rebounded with hot new boyfriend Charlie Ebersol — and RadarOnline.com has all the details!
"Britney is super giddy about this Charlie guy," a source close to Spears tells RadarOnline.com exclusively.
Spears confirmed the relationship to Extra on Wednesday during "Britney Day" in Las Vegas.
Article continues below advertisement
"Yes, there is someone special," she told Extra, adding, "It's very new."
"Britney said in the beginning of the week that she's 'found a hottie' and we think that he is the reason she is back to her old happy-go-lucky self again," the insider says.
"She said that he is passionate and that he treats her like a woman," the source tells RadarOnline.com, adding, "The best part is that he has money of his own!"
Ebersol, 31, who in the past has been romantically linked to Sophia Bush, is the son of former NBC Sports chief Dick Ebersol.
"We all knew she wouldn't be single for long and kept telling her she was going to meet the right one when the time was right," says the source.
However, it is no secret that any man who dates the 32-year-old "Toxic" singer must first be cleared by her father, Jamie Spears.
"No one is going to let this guy get close to her without everyone's approval," the source says. "He is going to have to pass through the gauntlet because we are not going to let her get hurt again."
Spears will be on hiatus from her "Piece of Me" residency at Planet Hollywood in Las Vegas for a month, starting on November 9. The show will resume on December 27.
Do you think that Britney Spears and Charlie Ebersol make a good couple? Let us know in the comments below.