Visiting Teresa In Prison & Making Up With Caroline—Dina Manzo Opens Up On 'WWHL'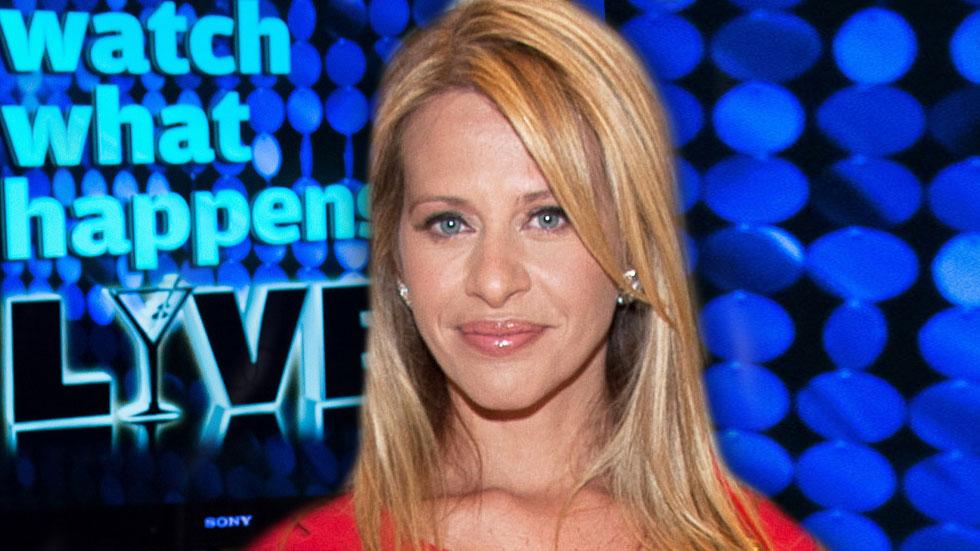 Dina Manzo sat down with Andy Cohen last night and revealed some nuggets of information on making up with her sister Caroline Manzo, hating arch-nemesis Jacqueline Laurita and visiting friend Teresa Giudice in prison.
Cohen noted that Manzo was "more verbal" about her family feud at the RHONJ reunion than he's ever heard her be. The reality star explained it was"because I've kept my mouth shut all these years and that didn't help," so she thought that " maybe if I talk this will go away."
Article continues below advertisement
She then opened up about what was happening in her rocky relationship with her sister, Caroline Manzo, who she hasn't spoken to since Season 2. After Cohen pointed out that the reunion special made it seem like there could be some resolution between the two, Manzo answered, "Yeah, she's my sister."
As for her sister-in-law, Jacqueline Laurita? Don't expect much movement between the sworn enemies. "And Jacqueline is…?" asked Cohen, fishing for information. "My brother's wife," Dina answered curtly.
Instead, Teresa Giudice has become de facto family for Manzo. When a fan asked if Manzo will visit Giudice in prison, the reality star said it's really "whatever she wants."
"Even when this all first happened, I didn't run to her house. I think she should be with her family. I just stand back and she'll let me know when she wants me," said Manzo.
She also reveals that she's in touch with Giudice "more than ever" these days. "She's strong as hell, and she's really with her daughters 24-7. She's taking this very seriously."