Poor Tori? Spelling Can't Handle Financial Burdens In New Reality TV Show Clip – Watch The Video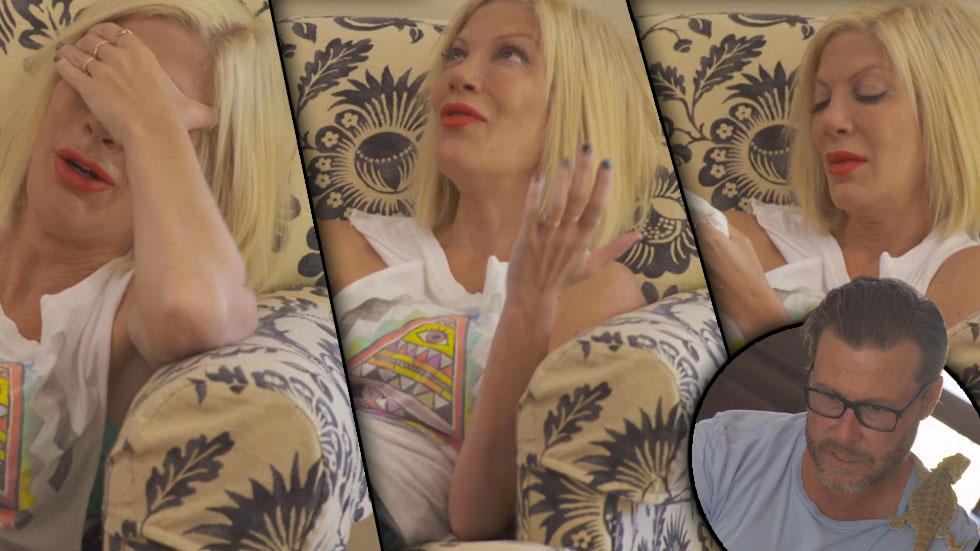 It looks like Tori Spelling has a new problem worth crying about– her finances.
In a new clip for the upcoming season of True Tori, the reality starlet is crying to her husband, Dean McDermott, and a friend about how having so many kids has become a bit of a financial burden. When her friend asks, "What has become too much?" Spelling responds, "The responsibility of having to take care of so many people financially."
Article continues below advertisement
"After this I have no f*cking idea if work is going to come in or how I'm going to support my family in six months," she cries. Her husband assures her they can "change" their lifestyle, which includes paying for five private schools, but Spelling has no desire to give up their extravagant expenses.
Watch on Radaronline.com
"Why should we have to? My father wouldn't have wanted this," she adds.
True Tori premieres Oct. 21, 2014 at 9pm ET.
Watch the clip and tell us what you think of Tori Spelling's latest drama.