Baby Bombshell! Tori Spelling Admits She 'May Be Pregnant' In Reality Show Teaser — WATCH The Season Two Trailer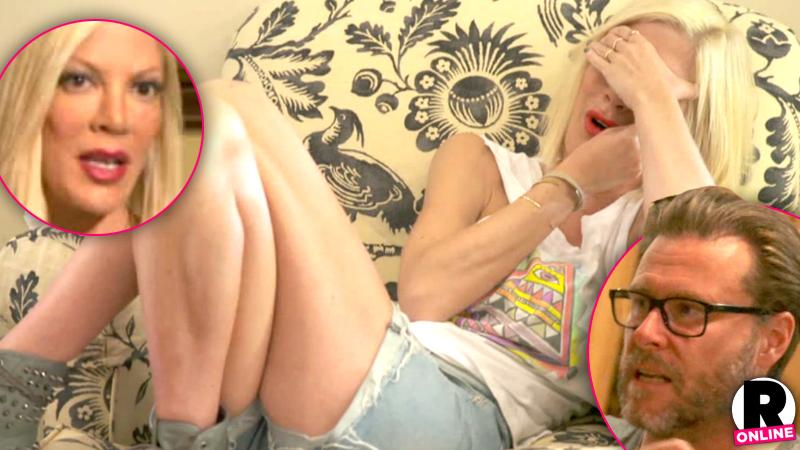 True Tori is back, and the first trailer for the second season is filled with everything you'd expect – tears, drama and fighting.
Now that Tori Spelling's cheating husband, Dean McDermott, is back from his native Canada, Spelling explains that they've both returned to "our reality."
But their "reality" still isn't smooth sailing. Despite trying to fix their marriage and have their happily ever after, the reality TV couple is still fighting and Spelling is still crying about their broken marriage. McDermott even asks her the very tough question, "Why are you even with me?"
Article continues below advertisement
Although the couple seems anything but happy together, the twosome must have found some respite from the storm, because at the end of the trailer Spelling drops a bomb – she could be pregnant.
Watch the trailer below, and tell us if you are going to watch True Tori!