Deadly Invite: School Killer Jaylen Fryberg Lured Friends To Death With Texts Asking Them To Lunch — Plus Where He Got The Gun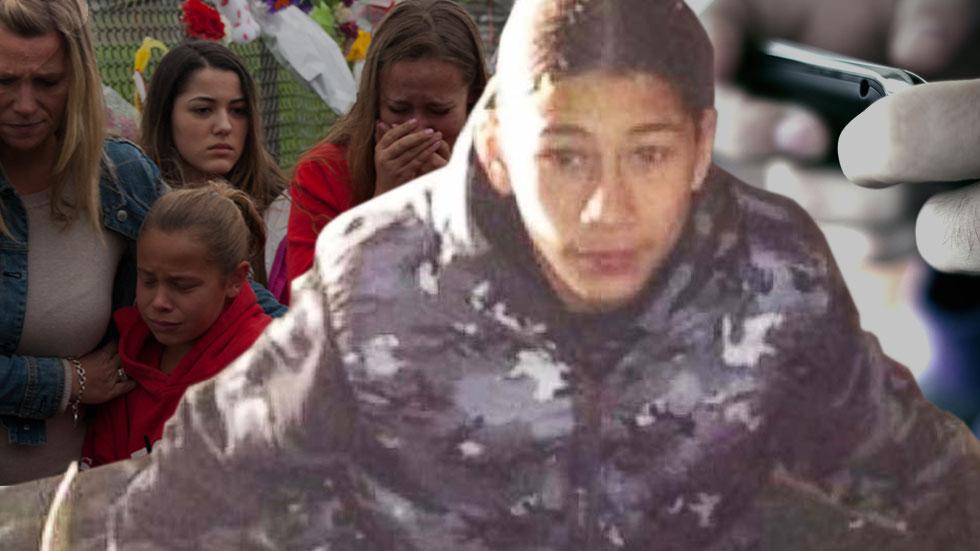 As the country struggles to understand how a popular football star could gun down five of his classmates, more disturbing information continues to emerge from Marysville, Washington. In the latest development, investigators told RadarOnline.com how shooter Jaylen Fryberg sent twisted text messages to his five victims, asking them to sit with him in the Marysville Pilchuck High School cafeteria — only to shoot them in cold blood not long after.
Article continues below advertisement
"The only pre-planning of the event that detectives are able to confirm is that the shooter had arranged for a meeting of friends during lunch in the cafeteria," Snohomish County Sheriff Ty Trenary told Radar. The text messages were the evidence of his planning, he said.
Still, the sheriff predicted it will take months before they understand why Fryberg, a popular freshman, lured his closest friends and two cousins to his table, and to their deaths.
The .40 caliber Berretta pistol Fryberg pulled out of his backpack seconds before the slaughter "was purchased legally, registered, and owned by a family member of the shooter," a statement from Sherriff Trenary said. "It is still under investigation how the shooter obtained the weapon prior to Friday's incident."
The sheriff also confirmed that it was a first-year teacher at the high school who stopped Fryberg's killing spree just before he turned his gun to his own head. But teacher Megan Silberberger "did not, in fact, have physical contact with the shooter during the incident," he explained.
Two female students, both 14, have died from their wounds, while a third is in "very critical" condition at a hospital. One of Fryberg's male cousins is fighting for his life in a hospital's intensive care unit, while another is recovering from less a serious wound, a hospital statement said.
Story developing...
Watch the video on RadarOnline.com
Visit NBCNews.com for breaking news, world news, and news about the economy