'You'll Never Skip School Again': Terrifying Film 'Play Hooky' Now On DVD & VOD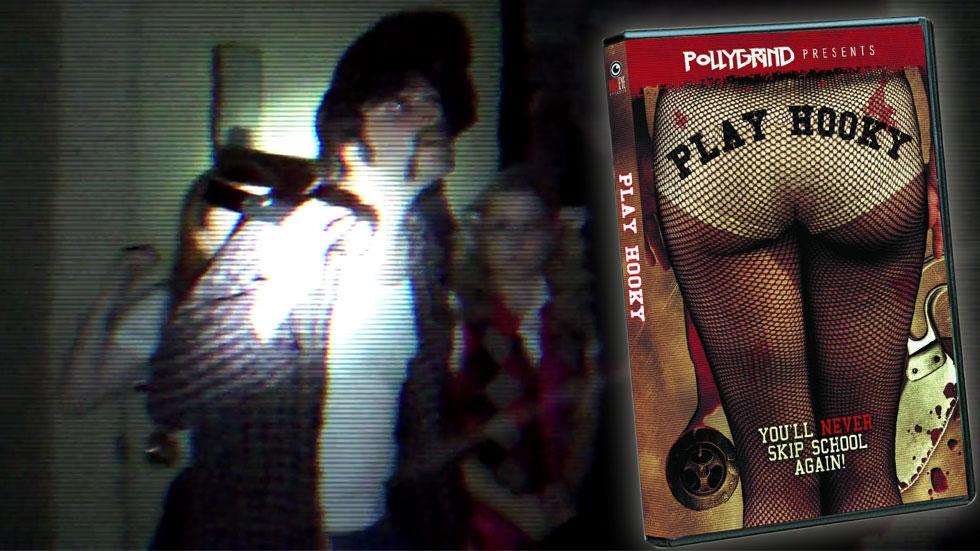 Play Hooky, an award-winning horror movie Wicked Channel dubbed "the best found footage film of 2014" is now available on DVD and VOD, Wild Eye Releasing said Tuesday.
The film tells the tale of five high school pals who make the ill-advised choice to party at an abandoned mental hospital with a reputation for ghost sightings, satanic rituals and demonic possessions. Filming the proceedings, the school-ditchers run into an irresistible force they're ill-equipped to handle.
Article continues below advertisement
One online critic said director Frank S. Petrilli "keeps the involving story moving along at a snappy pace, grounds the plot in a plausible everyday reality, takes time to carefully develop the characters, and generates plenty of nerve-rattling claustrophobic tension" with the film.
Watch the video on RadarOnline.com
Play Hooky - Trailer from Wild Eye Releasing on Vimeo.
The movie marks the first release on Wild Eye's PollyGrind Presents label, which Wild Eye CEO Rob Hauschild said will serve as a platform "for discovering true independent talent."
Hauschild said "Wild Eye is dedicated to giving independents like Play Hooky" — which received the Most Innovative Film award at the PollyGrind Film Festival — "a position in the mainstream through traditional distribution."
The Play Hooky DVD exclusively features hours of bonus features, including a feature-length commentary with the director, cast and crew; an introduction by PollyGrind's Chad Clinton Freeman; two short films; bonus scenes; and an alternate ending.
Play Hooky — which stars Becky Byers, Kim Kleemichen, Theresa Davis, Vincent Kulish and J. Wright Chester — is available today.